Wikirelax.org is supported by its readers. When you purchase through links on our site, we may earn an affiliate commission.
Happsy Mattress is an online bedding and sleep accessory company founded in 2017. Products manufactured from organic and ecologically derived materials are the company's speciality. This latex hybrid mattress was released in May 2017 and is now the only mattress the company makes.
The Happsy Latex Hybrid Mattress, with its novel technology and creative use of natural materials, delivers on its promise of a better night's sleep. It's made with certified organic, sustainably harvested, and environmentally friendly materials, and it's free of the harsh chemicals, foams, and adhesives found in traditional mattress brands.
Its natural design is better for the environment. Still, it also provides excellent support, contouring your every curve and dissipating heat for a more restful night's sleep. It also happens to be a mattress with a conscience, meant to have a beneficial environmental impact.
Happsy Latex Hybrid Mattress – Features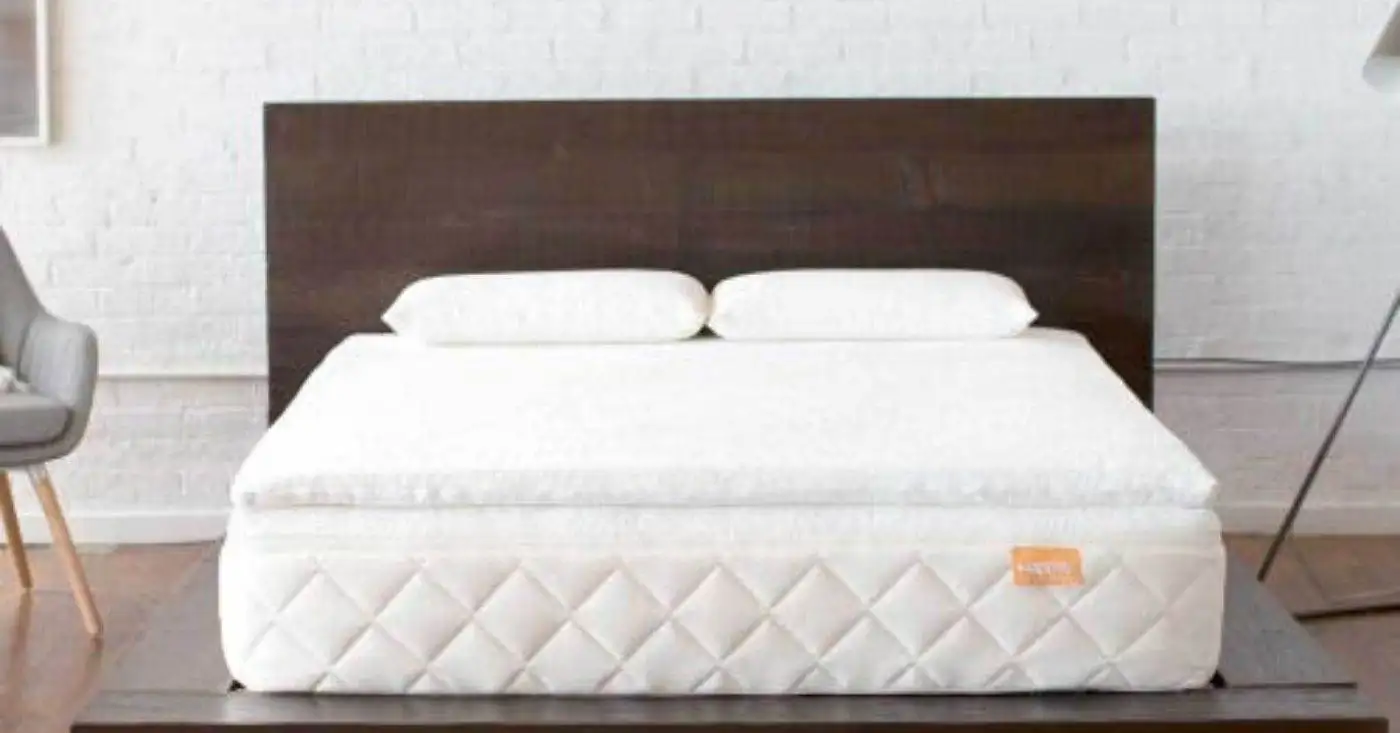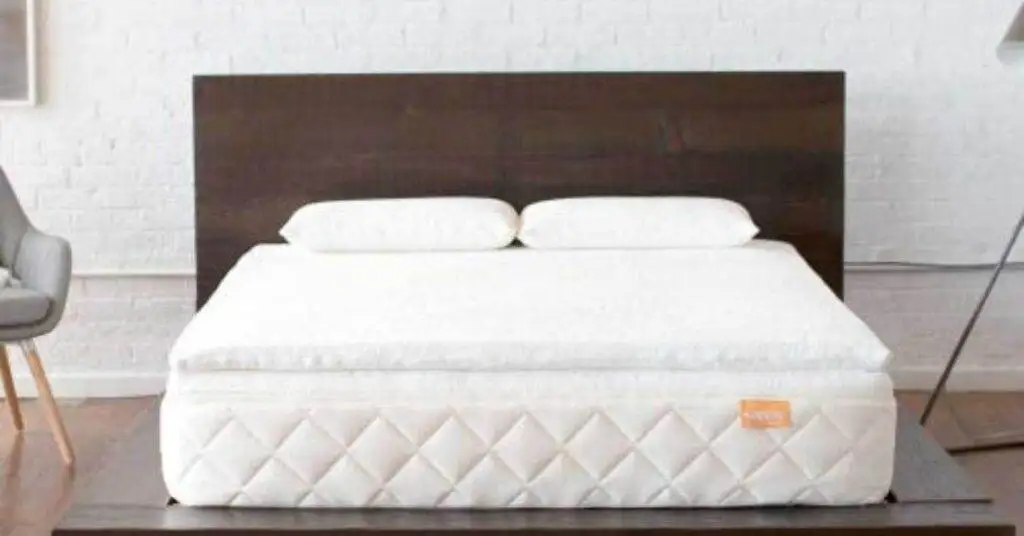 Some believe a comfortable mattress requires expensively designed foams and cutting-edge technologies. Organic materials are just more biocompatible and more pleasant to work with.
Organic Latex
Happsy is made of pure organic latex and is a natural alternative to petrochemical foams for that sought-after sense of floating pressure point alleviation. Latex with air passages keeps you cool and comfy.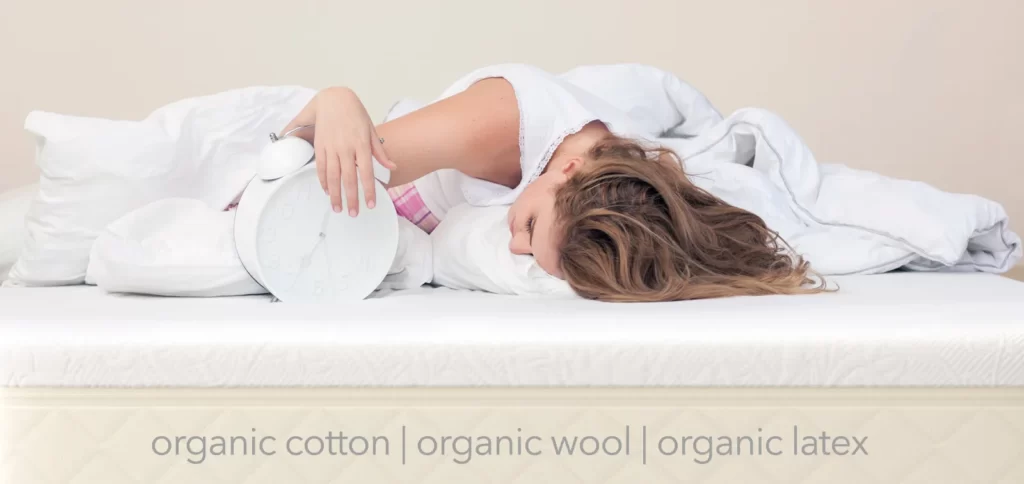 The Global Organic Latex Standard is an internationally recognized standard for organic latex. It implies that Happsy is inspected regularly to ensure that its components are organic and non-toxic. Happsy is made of pure organic latex and is a natural alternative to petrochemical foams for that sought-after sense of floating pressure point alleviation. Latex with air passages keeps you cool and comfy.
The Happsy mattress has a medium-firm feel with a hybrid construction that combines the best of latex and pocket springs for a perfect sensation. Nothing surpasses latex at the surface for shaping and cradling pressure point relief. The Happsy mattress was created with breathability in mind.
Review Breakdown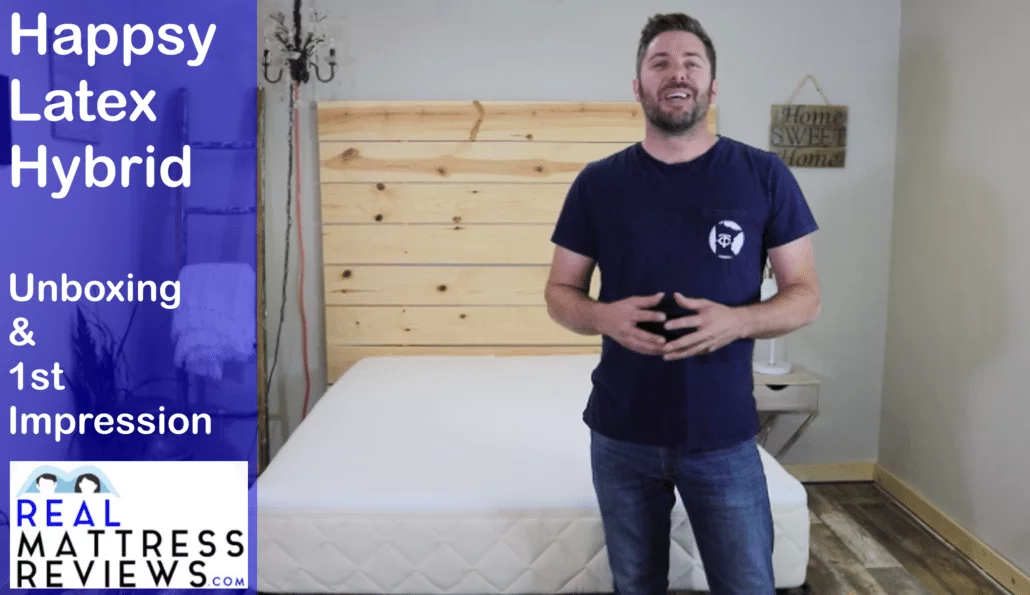 The Happsy is a 10 inch thick, medium-firm hybrid mattress with a medium profile. Ventilated latex is used for the 2-inch comfort layer. Latex is a natural material that adheres to the body.
As a result, the mattress has a springy sensation at first. Still, you notice a definite curve as your body sinks into the comfort layer. The Global Organic Latex Standard, an industry leader in sustainable mattress components, has certified latex as organic. On Happsy's website, you may read the certification. A pocketed coil support core about 8 inches tall is also included with the Happsy. The coils provide good support and stability throughout the mattress, resulting in minimal sinkage along the borders and a level, even surface for your body. The coils are constructed of exceptionally robust tempered steel.
The mattress cover is made of organic cotton certified by the Global Organic Textile Standard, a well-known body in the industry. The mattress also has the GreenGuard Gold accreditation for minimal emissions and the Rainforest Alliance certification, certifying that the latex was grown and harvested sustainably.
Price and Sizing
The Happsy is reasonably priced. You will pay a little extra for the same size if you add the optional latex topper for a softer feel. The price of the topper, in addition to the mattress, varies depending on the size.
Compared to other latex hybrids, the Happsy is relatively inexpensive, costing between $1,600 and $2,200 on average. Returns are free, and Happsy will send couriers to your home to pick up the mattress.
Motion Isolation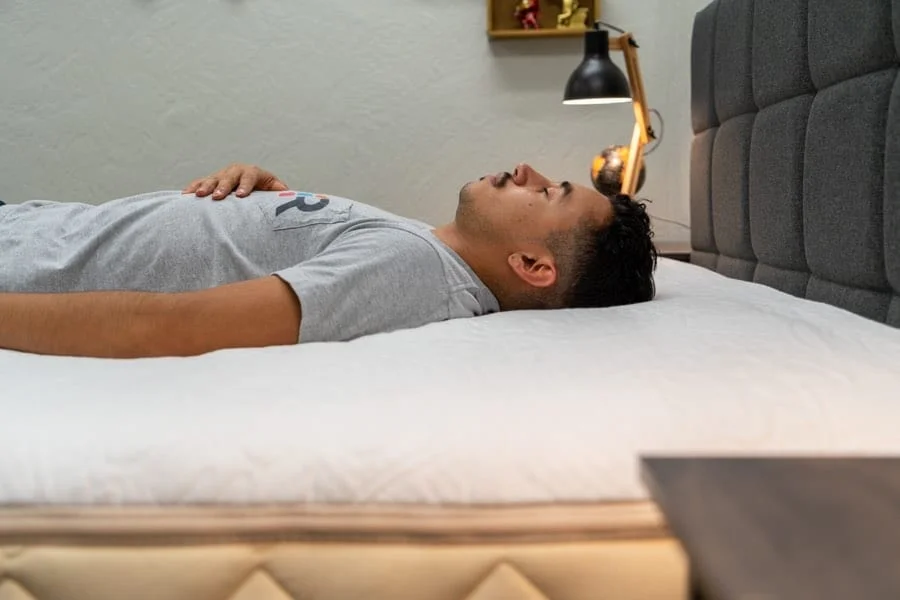 Although Happsy provides sound motion isolation, some movement may still be transferred over the mattress. Latex conforms to the body and provides some cushioning. Still, it is also inherently sensitive and produces a significant bounce on the surface.
As a result, the comfort layer's material doesn't entirely absorb motion. The pocketed coils contribute to the mattress's springiness as well. The addition of the topper may help with motion isolation. Even with the topper in place, you may still feel some transfer. Still, the Happsy outperforms other similarly made mattresses in this category.
Pressure Relief
The latex comfort layer moulds the body, and you won't feel like you're in a deep cradle. Some sleepers want less sinkage, while others require more conformity to feel less pressure.
For people who weigh at least 130 pounds, the Happsy should relieve stress rather well. You won't have to worry about an uneven surface because the robust latex doesn't sink too deeply.
Temperature Control
The Happsy's organic latex allows for a very cool night's sleep. If you sleep hot on mattresses that retain and trap body heat, the Happsy will undoubtedly feel better. The coils also help to maintain a consistent temperature in the bed by allowing air to circulate freely throughout the interior.
The cover is also breathable organic cotton, which adds to the cooling effect. However, if you use a latex topper, you may sleep warmer. Because of the softer feel, there is a little more sinkage, which might reduce surface circulation and make you feel overheated.
Edge Support
The Happsy is no exception, with its thick coil system outperforming other models in the edge support area. The support core comprises 8-inch tempered steel coils, which are highly robust and stable materials.
The latex layer of the bed has a medium-firm feel, which keeps the perimeter from sagging excessively. When sitting on the edges, you may feel some sinkage, but you'll also feel some pushback from the coils, so getting in and out of bed shouldn't be too difficult.
Ease of Movement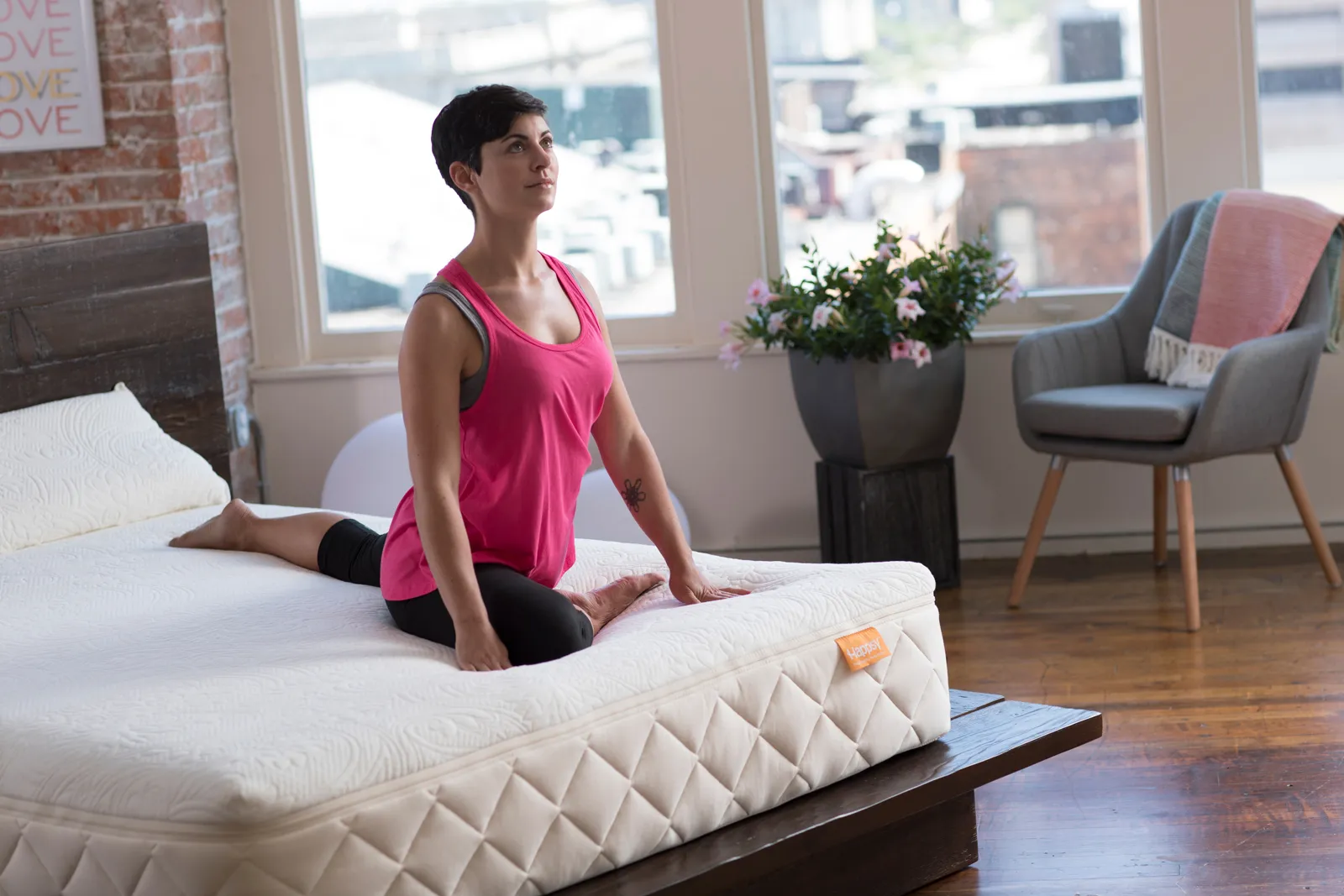 Because some mattresses' surfaces are soft and prone to severe sinkage, you may feel imprisoned in the comfort layer when getting in and out of bed. The Happsy, with its robust latex covering and responsive pocketed coils, is unlikely to have this problem.
You'll have more difficulty moving across the mattress if the topper is in place. The topper's softer texture contributes to this. Like Happsy's comfort layer, the topper comprises latex and has the same responsive properties as Happsy.
Customer Reviews
Health, comfort, and the environment are all important to us. The entire procedure of surfing to receiving was fantastic. People have had several inquiries, which were answered, and the shipment and unboxing were both excellent. People spent months studying numerous products and reading reviews on the internet before deciding on Happsy. Some are very glad that they did. The mattress is substantial. It's comfy and solid and has no strange odours. People have been sleeping like rocks within minutes of getting into bed with this mattress.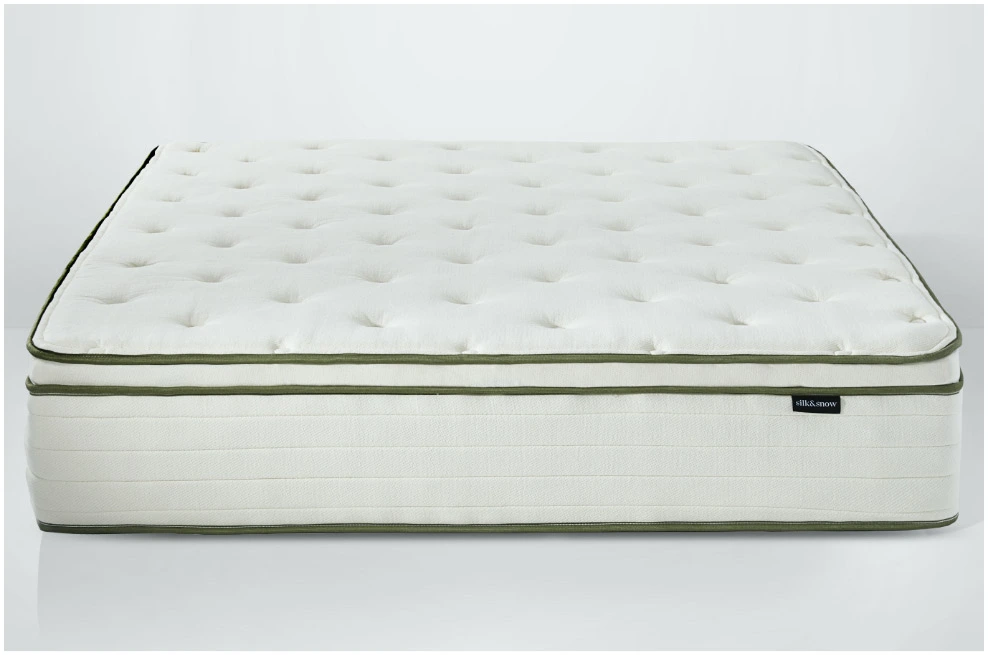 The Happsy Organic Mattress is an eco-friendly option. People love the fact that it's completely organic. Happsy combines a healthy mattress design with a commitment to quality and the environment to provide a lovely night's sleep. It gives pleasant medium-firm support with natural and organic ingredients for a healthier night's sleep.
Choosing Happsy means choosing a better lifestyle.