Wikirelax.org is supported by its readers. When you purchase through links on our site, we may earn an affiliate commission.
Nothing is more comfortable than lying in a comfortable bed at the end of a long day. I personally like thick ones, like a 14-inch-thick memory foam mattress. A good mattress can help me get enough sleep so my body can recover from the day's stresses. The day I find that the mattress isn't as comfortable as it used to be or feel a slight pain in my lower back, I know I need another one. Now I need to look for a mattress store near me.
What is the average lifespan of a memory foam mattress?
There are no hard and fast rules about a mattress's lifespan, although they generally have a longer lifespan than traditional spring or hybrid mattresses. A good memory foam mattress can last 10-12 years, but the best memory foam mattress can last longer.
There are also 2-sided mattresses and flippable mattresses. The main benefit of these is that you can have two different kinds of mattresses in one: a soft, plush mattress on one side and a firmer one on the other. It is the perfect mattress for flipping at regular intervals.
They are more robust. A double-sided mattress can last longer than a "no flip" mattress. When you rotate and flip the Mattress regularly, the padding on the bottom side recovers, increasing the Mattress's life, comfort, and strength.
Is a 14 inch thick memory foam mattress good?
People like thicker mattresses. A thicker bed is generally considered more comfortable and robust and has a longer lifespan. Most people are immediately drawn to the thicker brand on display in a brick-and-mortar store.
The salesperson takes full advantage of our prejudice and sells us more expensive (thicker) beds than we need. Sure, a 14 inch foam mattress looks more luxurious than a 10 inch one. But it is not that the longest-lasting Mattress is also the thickest, though generally, people have this mindset.
The quality of our sleep is directly related to the quality of the mattresses we use. When choosing a mattress, it is best to choose a soft and comfortable memory foam mattress for a good night's sleep. Just enough firm to keep your spine aligned.
NASA initially developed memory foam technology in the 1970s. It was originally designed for airplane seats but was later used to make mattresses because it was found to relieve joint pain significantly.
The memory shape has slow movement characteristics, so once the person sleeping on the memory foam releases the pressure, it will return to its original form in a few seconds.
The most significant advantage of using a memory foam mattress is that it can relieve pain as it adapts to your body. When choosing a memory foam mattress, the most important thing to remember is the thickness of the Mattress.
We will focus on the best 14 inch thick memory foam mattresses and discuss their features. There are three main types: traditional, plant-based, and gel.
Related Readings


Does Gel Memory Foam Really Sleep Cool? Check these 7 Best
Traditional memory foam mattresses
These mattresses have been around for a long time and have essentially remained unchanged. These are made from petroleum-based products and are thus not very environmentally friendly. These also get warm due to body heat, and a person feels hot while sleeping. Since it is a traditional memory foam mattress, it is in high demand and very popular.
Plant-Based Memory Foam Mattresses
Among these types of plant-based mattresses, most are made from coconut, soy, or any other plant material. The advantage of using plant-based memory foam mattresses is that they bounce back faster than other mattresses and are more environmentally friendly.
Cool Gel Memory Foam Mattress
It is a perfect combination of traditional and gel memory foam. Gel memory foam is cooler and a more workable option. The gel is a mattress layer or can be combined with memory foam throughout the mold.
The main desirable features include:
Best Choice for Sleepers
These are great for side Sleepers. The medium plush feel of the Mattress is best suited for side sleep positions which generally like support during the night.
Ideal for the master bedroom
Not only can it help you get a good night's sleep, but it also adds to the bedroom's overall decor.
No Tossing/Turning Needed
You will no longer need to toss and turn while sleeping. The double layer of memory foam ensures that your sleep is comfortable and soft and that you can enjoy a good night's sleep no matter where you are. Motion transfer is also negligible in memory foam.
Important pressure points
One of the highlights of a thick memory foam mattress is its design. The natural curve of the human body is contoured. These contours help to improve the pressure points of the human body. For people who suffer from joint pain and frequent physical pain, this Mattress is indispensable because it can help your body relieve pain during sleep.
Precautions while Buying a Thick Memory Foam Mattress
Choose a mattress that suits your sleeping style. Our incorrect sleeping method often causes back, neck, and shoulder problems. Memory foam mattresses can be the solution to these problems.
Compare Memory Foam Density
Memory foam mattresses have high density. Buy a high-density product because it has high durability. Compare memory foam mattresses of different densities by looking at the foam's weight and then choosing the same.
Hypoallergenic Mattress
Most thick memory foam mattresses can remove dust and microorganisms, but when you're still shopping, consider purchasing hypoallergenic products.
Mattress for stomach sleepers
They should be firm enough to keep their spines in perfect position but flexible enough to cushion their chests, bellies, hips, and knees. Typically, this entails purchasing a mattress between medium and firm. Medium – Firm memory foam mattresses can be a boon for stomach and back sleepers.
Memory foam gel is best suited to repel dust mites, while high-density foam can prevent snuffing. You can also use hypoallergenic mattress covers and bedding to overcome sleep-related allergies.
Fits Your Budget
The last thing to consider when buying a thick memory foam mattress is that it should fit your budget. Most memory foam mattresses are budget-friendly and inexpensive. Your purchase will depend on the thickness, size, and type of foam for the Mattress.
The Tempur-Pedic TEMPUR-Cloud Luxe Breeze 14 Inch Thick Memory Foam Mattress is a premium mattress for its luxurious comfort and advanced cooling technology. It offers a plush and enveloping feel, providing a cloud-like experience. The memory foam conforms to your body's contours, offering personalized support and pressure relief. This mainly benefits those who prefer a soft and cushioned sleep surface.
10 Yr Limited Warranty
Depth- 13.5″
Certi-Pur US Certified!
Long-lasting comfort and support for years
90-day trial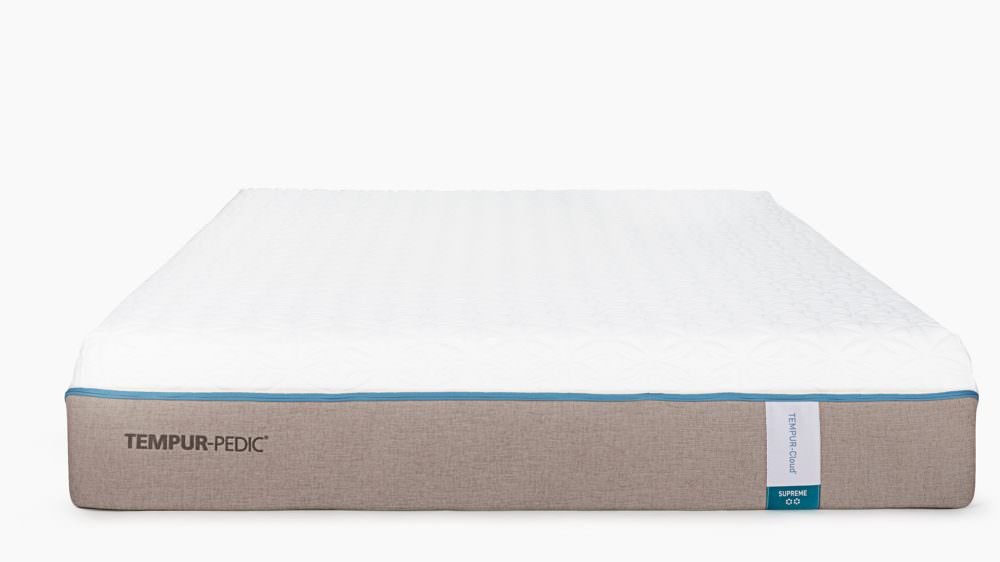 The mattress features a supportive base layer that provides stability and ensures proper spinal alignment. It helps prevent sinking and sagging, promoting healthy sleep posture and reducing the risk of waking up with aches or pains. The brand is known for producing high-quality mattresses that are built to last.
The TEMPUR-Cloud Luxe Breeze is designed to relieve pressure points and reduce discomfort. The memory foam evenly distributes your body weight, minimizing pressure on sensitive areas such as the shoulders, hips, and lower back. This feature especially benefits individuals with joint pain or requiring extra support in these areas.
The Beautyrest Silver 14.75-inch Gel Memory Foam Mattress is a popular mattress choice that combines gel-infused memory foam with advanced comfort and support features. The mattress features multiple layers of gel-infused memory foam that conform to your body's shape, providing personalized comfort and pressure relief.
10 Yr Limited Warranty
Depth- 14.75″
Certi-Pur US Certified!
It maintains proper spinal alignment and prevents sagging.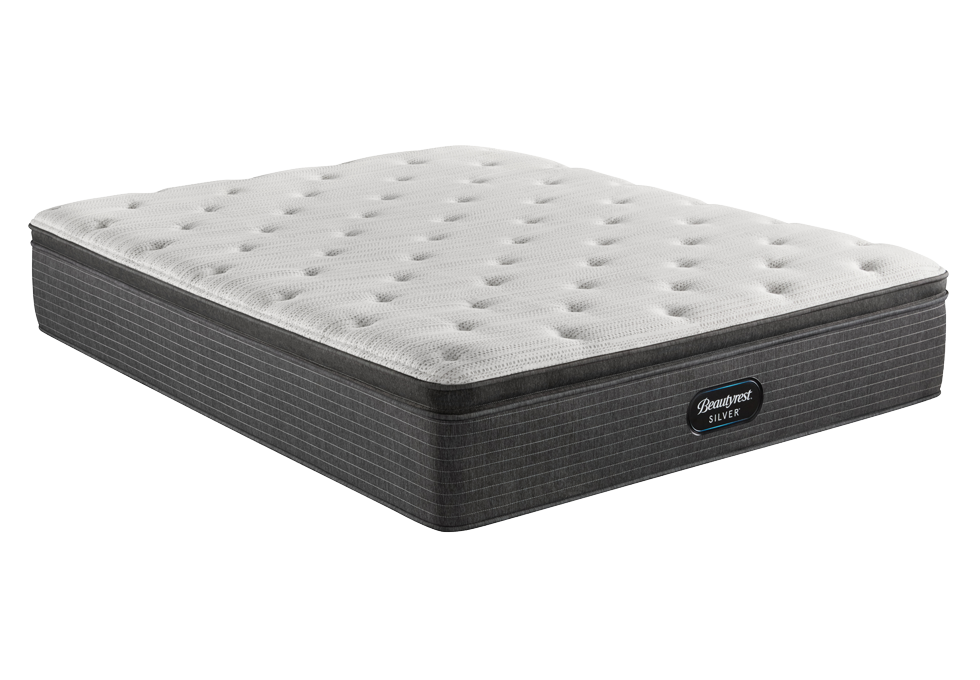 The mattress features DualCool Technology, which utilizes silver to help regulate moisture and prevent the growth of odor-causing bacteria, mold, and mildew. This technology helps keep the mattress fresh and hygienic.
The Beautyrest Silver 14-inch Gel Memory Foam Mattress is CertiPUR-US certified, guaranteeing that it is made without harmful chemicals and meets rigorous performance, emissions, and durability standards.
It is a well-established and trusted mattress brand known for its quality craftsmanship and innovative sleep solutions. You can rely on the brand's expertise and reputation by choosing the Beautyrest Silver mattress.
So, it is a well-established and trusted mattress brand known for its quality craftsmanship and innovative sleep solutions. You can rely on the brand's expertise and reputation by choosing the Beautyrest Silver mattress.
The Serta Classic Elite Plush 14″ mattress is a luxurious and comfortable option that offers a balance of support and cushioning. The mattress is designed to provide a plush and cushioned feel, offering a comfortable sleeping surface.
10 Yr Limited Warranty
Depth- 14″
Certi-Pur US Certified!.
Well-ventilated design to enhance airflow
120 Night Trial

The mattress typically features reinforced edges, providing sturdy support and preventing sagging or roll-off. This feature allows for fully utilizing the mattress surface and provides edge-to-edge comfort. It is a well-known mattress brand recognized for its commitment to quality and durability.
The Classic Elite Plush 14″ mattress is built to last, utilizing high-quality materials that retain shape and performance over time. Serta has a long-standing reputation in the mattress industry for producing comfortable and supportive mattresses. You can rely on the brand's expertise and legacy by choosing the Serta Classic Elite Plush 14″ mattress.
The mattress combines multiple layers of foam and pocketed coils to provide a balance of comfort and support. The hybrid design allows for excellent pressure relief and responsiveness. It is a premium hybrid mattress known for its combination of comfort and support.
10 Yr Limited Warranty
Depth- 14″
Certi-Pur US Certified!
It has zoned innerspring support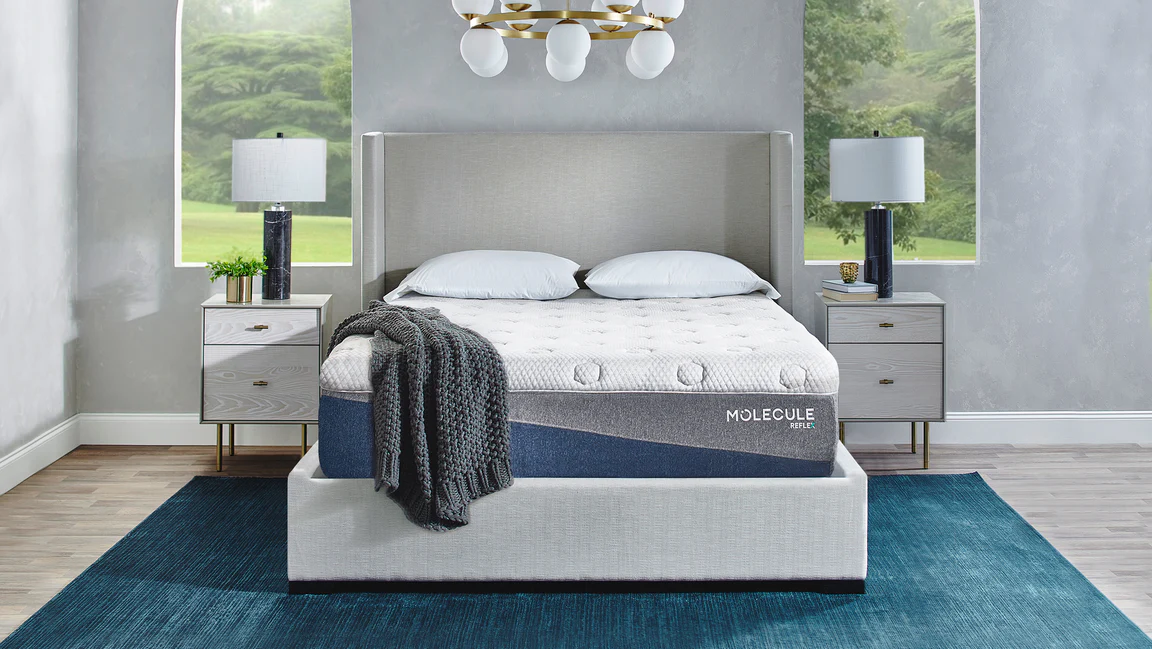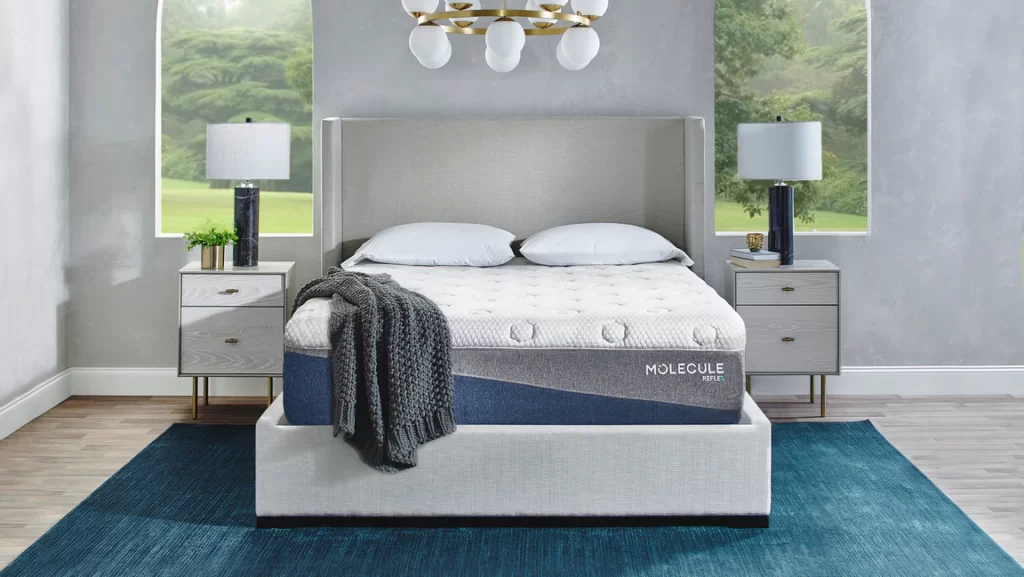 The Molecule Reflex Hybrid X mattress incorporates advanced cooling technologies to help regulate temperature and keep you cool throughout the night. The foam layers are infused with cooling gels and feature an open-cell structure to enhance airflow and dissipate heat.
The mattress adapts to your body's contours, providing personalized comfort and support. The responsive foam layers contour your body while maintaining a supportive feel, helping alleviate pressure points and promote proper spinal alignment.
The pocketed coil system in the mattress helps minimize motion transfer, meaning you won't be easily disturbed by your partner's movements at night. This feature is especially beneficial for light sleepers or couples sharing a bed.
With the most innovative Simba® mattress, you can sleep like a pro. Experience the utmost in support, luxurious comfort, and ventilation with up to 5000 unique, innovative conical springs. More springs equate to more comfort and strength.
10 Yr Limited Warranty
Depth- 14″
Certi-Pur US Certified!
Vacuum Sealed in a Box
200 Nights Trial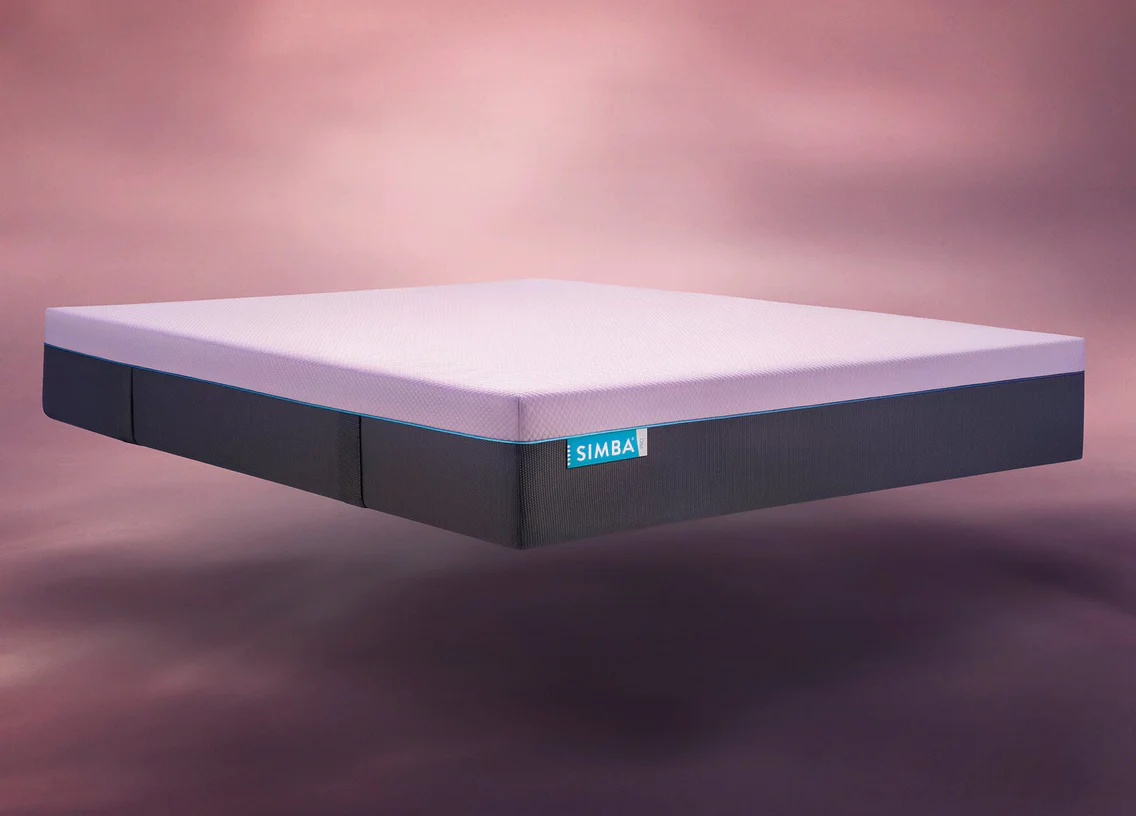 Simbatex foam employs cutting-edge graphite cooling technology to take heat away from your body, keeping you cool and comfortable, and a plush natural wool top layer to regulate temperature. Regardless of the season, it is a dream for warm sleepers.
It gives complete and flexible body support, improved ventilation in the comfort layers, and no waking you up when your companion moves about. In order to give the additional cushioning required by places like the hips and shoulders, the Hybrid® Pro features up to 4,000 titanium micro-cones of comfort, 2,000 across each layer. Each one is fine-tuned to produce thirteen zones of variable resistance.
Sleep Innovations Shiloh 14 Inch Memory Foam Mattress 
Shiloh has a wonderfully fitted poly-cotton mix covering with a white swirl pattern on top and a charcoal grey diamond pattern at the base. 2.5 inches of SureTemp Memory Foam make up the top layer. In order to improve airflow and assist heat escape from the body while you sleep, this layer has an open-cell structure.
10 Yr Limited Warranty
Depth- 14″
Certi-Pur US Certified!.
It features ventilated Suretemp memory foam
Soft knit breathable cover
This 14-inch memory foam mattress has a sturdy foundation layer, breathable air channel foam, vented Suretemp memory foam, a soft knit cover, and pressure-relieving medium support in any sleeping position.
This queen-size memory foam mattress provides cloud-like luxury for all sleeping positions, perfectly aligning your body and supporting your back. With an eco-friendly Sleep Innovations memory foam bed, you can discover motion isolation, edge support, and breathable comfort whether you choose to sleep on your stomach, back, or side.
The 14-inch-tall Puffy Royal Hybrid features additional comfort layers. It includes a layer of zoned polyfoam for cooling and targeted support and a pocketed coil system in the support core. Priced between $1,349 and $2,898, this medium-firm hybrid mattress is ideal for side and back sleepers under 130 pounds, sleepers who are sensitive to noise and movement, those who prefer a foam mattress but struggle with overheating, and individuals who enjoy the feel of memory foam with a little responsiveness.
Lifetime Limited Warranty
Depth- 14″
101 nights sleep trial
Vacuum Sealed in a Box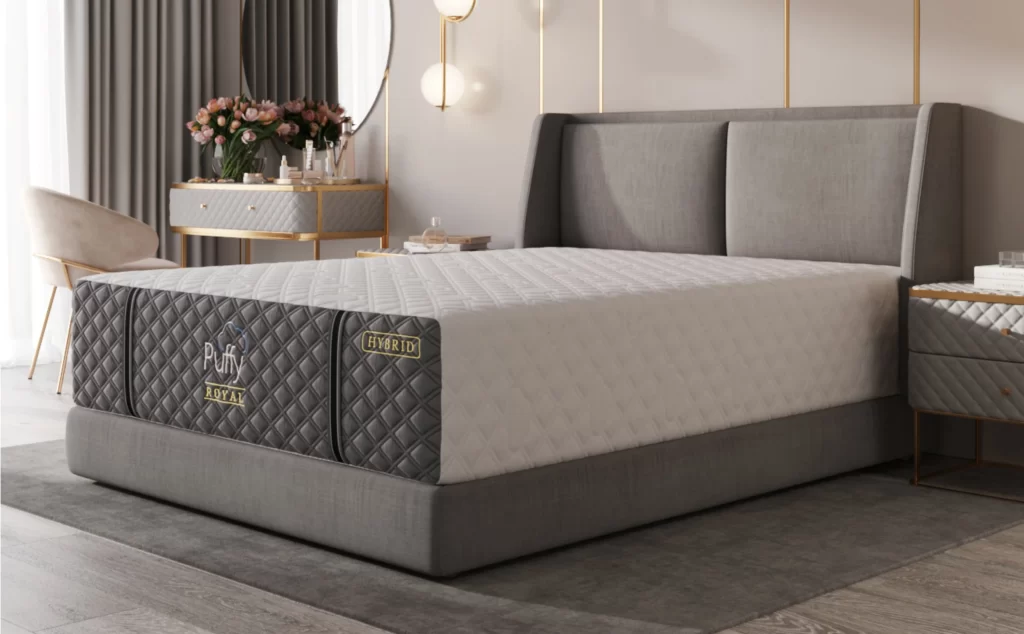 The Puffy Royal Hybrid offers above-average motion isolation for a hybrid mattress, with memory foam absorbing movement to minimize nighttime disruptions. However, the coil system may transfer some motion compared to an all-foam model. The mattress excels at providing pressure relief with its thick comfort system, cushioning the hips and shoulders, and providing targeted support through the zoned polyfoam layer to prevent pressure buildup in the lower back.
The topmost memory foam layer is infused with gel beads that transfer heat away from the body, while the Cloud Air polyfoam is aerated to increase airflow. The mattress sleeps cooler than other foam mattresses. The coil support core and high-density polyfoam encasement provides edge support, which helps prevent sagging around the perimeter. Despite the thick foam layers, the coil system provides slightly improved ease of movement.
Regarding sexual activity, the thick foam layers offer minimal bounce and may impede movement. However, the foam adds traction and reduces noise, while the coil system provides some bounce. Off-gassing may be present with a new Puffy Royal Hybrid, but the odor should dissipate within a few days.
The Puffy Royal Hybrid is particularly suitable for side and back sleepers who weigh less than 130 pounds. Stomach sleepers and those who weigh more than 130 pounds may find the mattress too soft and experience sagging.
In conclusion, the Puffy Royal Hybrid is a medium-firm, feature-packed mattress designed for individuals who want the comfort of memory foam with the added support and cooling benefits of a hybrid mattress. With its above-average motion isolation, pressure relief, and temperature control, the Puffy Royal Hybrid is an excellent choice for side and back sleepers under 130 pounds who prefer a foam mattress but struggle with overheating and those who value edge support and a responsive sleep surface.