Wikirelax.org is supported by its readers. When you purchase through links on our site, we may earn an affiliate commission.
If you have had lower back pain, you are not alone. Back pain is one of the most common reasons people see a doctor or miss days at work. Even school-age children can have back pain.
The best mattress for back pain is mostly a medium-firm mattress. A coil or air foundation supports a soft memory foam or latex top. The two materials provide comfort and mattress support, reducing back discomfort and soreness and aiding sleep. Comfortable hybrids include several layers of foam or latex, not simply a topper. Hybrids are the best beds for back discomfort.
Not all back pain sufferers desire softness and deep conformance. Some want greater responsiveness and a gentler body shape than adaptive foam. Though there is no one size fits all, following guidelines are generally applicable to most
A medium-firm mattress is ideal for stomach sleepers with back problems.
A medium or firm mattress is the best mattress for back sleepers with back pain.
A medium-plush mattress is the best mattress for side sleepers with back pain.
The Best Mattress for Back Pain
Layla Hybrid Mattress
The Layla hybrid mattress is a cutting-edge hybrid memory foam mattress. This mattress meets all the requirements for a pain-relieving mattress.
It is a hybrid memory foam mattress. Layla Hybrid mattresses have a flippable design. Because of its clever design, it has two levels of firmness, so you can find the right one.
The Layla hybrid mattress has a 2.5-inch copper gel-infused memory foam. Due to the copper gel's fast cooling, you will sleep considerably cooler. This antimicrobial mattress layer fights odor-causing germs to keep your mattress fresh.
Layla has a 2-inch layer of surface modification technology foam on it. That means you won't disturb your spouse but won't feel trapped in your mattress. Layla's responsiveness and motion control are due to SMT memory foam and internal pocketed coil technology.
Queen 80 x60 x12
365 Night, risk-free trial
25 Yrs Limited Warranty
Free Shipping
Supply direct from the company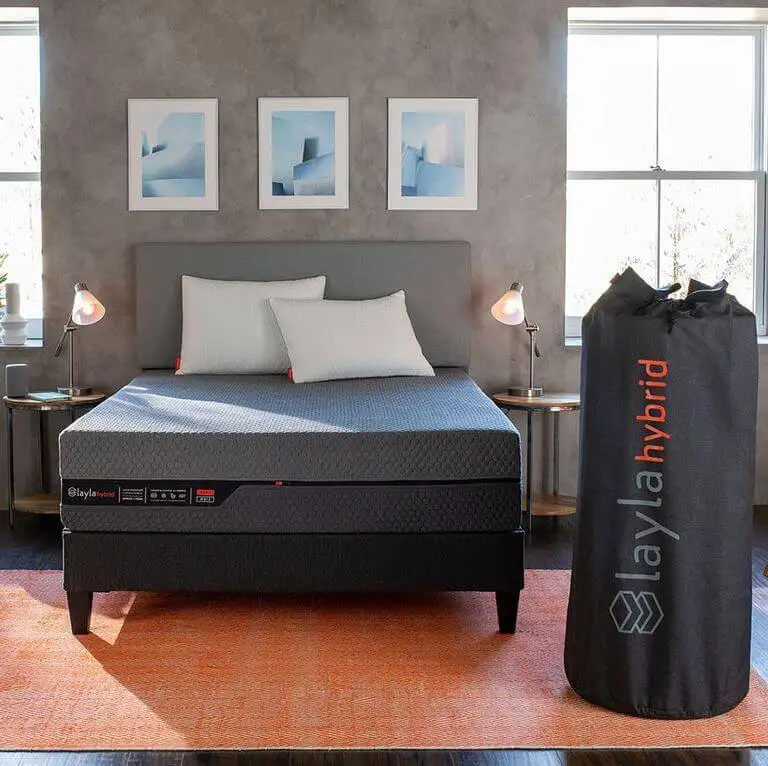 The firm side is better for support. It is ideal for back or stomach sleepers who want a firmer mattress. It is the best mattress for people with lower back pain or spinal problems. It is best treated with this medium-firm support method. The other side is soft. It is good for and recommended for people who sleep on their sides and have back or hip or shoulder pain.
Cocoon by Sealy Chill Hybrid Mattress
According to various consumer reports, the best mattress for back pain is the Cocoon Chill hybrid. This bed is ideal for back pain sufferers, especially seniors, back sleepers of all sizes, and back sleepers who require a cool mattress. It is a good mix of comfort and spinal support for back sleepers. The Cocoon Chill Hybrid accommodates back sleepers of average weight. It is an excellent choice for heavyweight back sleepers under 300 pounds. Lightweight back sleepers will appreciate the Cocoon Chill Hybrid's pressure reduction and spinal support.
Queen 80 x60 x12
100-night, risk-free trial
10-Year Limited Warranty
Free Shipping
Supply direct from the company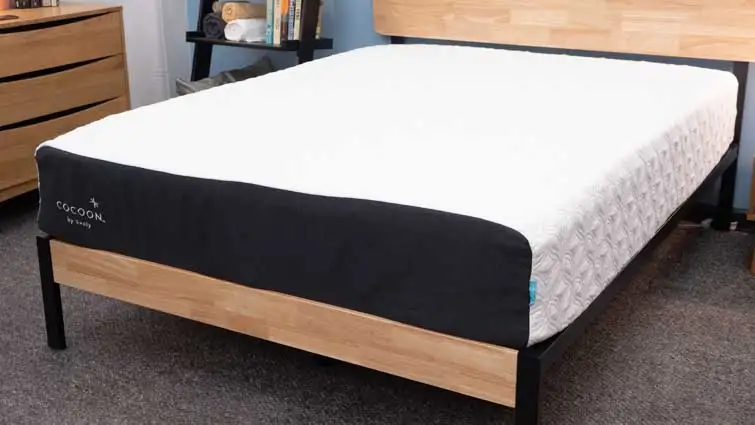 But it seems too soft for stomach sleeping because the hips sink too far into the mattress, which puts the spine out of alignment. It is also too soft for average-weight stomach sleepers to provide enough support for the spine.
The Sweetnight queen-size mattress could be a good option for people with back pain, as it is designed to offer a supportive and comfortable sleep surface. The mattress has a hybrid design that combines memory foam and innerspring coils. This can provide a balance of comfort and support, with the memory foam conforming to your body's shape and the coils providing a supportive base.
The queen-size mattress has a soft, fluffy top that makes you feel like you're floating on air and a medium-firm bottom that provides support. Make your body's contours perfect.
Queen 80″L x 60″W x 10″Th
101-night, risk-free trial
10-Years Warranty
Free Shipping
Supply direct from the company
The innovative 4-layered & zoned foam construction of the Sweetnight queen-size mattress makes it flappable. You may lie on either side of the bed. It's like getting two things for the price of one. 2 inches of memory foam with gel infusion on top keeps you cool, and 5 inches of comfort foam underneath relieves pressure on pressure points and keeps the body balanced.
High-density support foam measuring 3 inches thick is positioned at the bottom for performance and longevity. It enhances edge-to-edge support and prevents drooping and roll-off.
The memory foam in the Sweetnight mattress can help to distribute your weight evenly and alleviate pressure points. This can be particularly beneficial for people with back pain, as pressure points exacerbate discomfort.
The Sweetnight mattress is CertiPUR-US certified, meaning it is made without harmful chemicals and has low VOC emissions. This can be important for people with allergies or sensitivities.
Overall, the Sweetnight queen-size mattress could be a good choice for people with back pain seeking a supportive and comfortable sleep surface.
Leesa Original Mattress
Are memory foam mattresses good for your back? Some memory foam mattresses don't support back pain sufferers well enough, but the Leesa mattress does well in areas like spine alignment and pressure reduction. The bed uses three layers of medium-firm foam to keep you upright. Its memory foam recovery layer molds to your back, hips, and shoulders so you can sleep comfortably. Unlike other memory foam mattresses, the Leesa is cool to the touch and provides both comfort and support. Its 6-inch-strong foam foundation should last 7–10 years.
A side sleeper's mattress should be cushioned to align the hips and shoulders with the lower back and neck. Leesa Original, with its medium feel and above-average contouring, is excellent for this. 
Queen 80 x60 x10
100-night, risk-free trial
10 yr Warranty
Free shipping and return
Supply direct from the company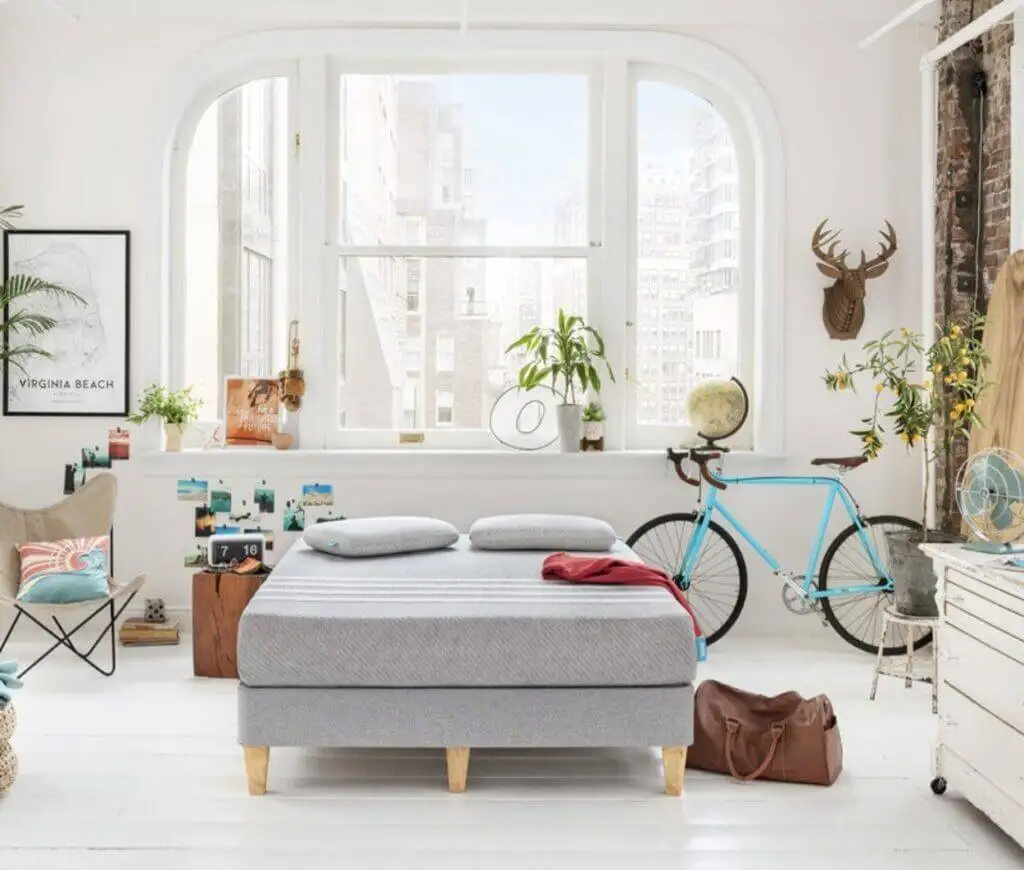 Leesa mattresses are good lumber-support beds. The lumbar spine has a natural curvature, and Leesa supports it well. Otherwise, the abdomen would sag too far forward, compromising spinal alignment.
For most stomach sleepers who are above average in weight, the medium feel is soft, causing their core to sink deeper into the mattress than the rest of their body, causing lumbar spine tension.
Casper Wave Hybrid
The Casper Wave Hybrid is the brand's most luxurious mattress designed for people suffering from back pain. It cools, aligns, and supports. This model's firmness rating of 5 out of 10 is ideal for side sleepers. And snorers will love its excellent bounce, which makes turning from side to side a breeze.
The Wave Hybrid can accommodate back sleepers up to 130 pounds. However, it is less supportive for heavier people. Back sleepers often need a flat, non-sagging surface to maintain spinal alignment. The zoned layers of the Wave Hybrid may help keep the middle of the mattress from sagging, which may be good for back sleepers.
Queen 80 x60 x13
100-night, risk-free trial
10 Yrs Warranty
Free Shipping
Supply direct from the company
Because the mattress has a medium feel, heavier people may sink in more, which could cause their spines to be out of alignment. Even with this, people who weigh between 130 and 230 pounds and sleep on their backs may find the Wave Hybrid very comfortable. Those above 230 pounds are more prone to sinkage in the stomach.
Casper's Wave Hybrid is the newest revolutionary mattress to reach the market. The American Chiropractic AssociationTM recommends this bed for proper spine alignment and lower back pain relief.
Purple Hybrid Premier
80 x60 x12
100-night, risk-free trial
10 Yrs Warranty
Free Shipping
Supply direct from the company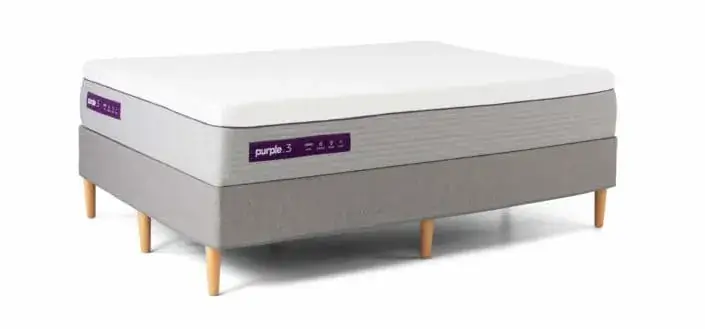 The Purple Mattress for back pain is well recognized. Purple Hybrid Premier models are ideal for side sleepers with back issues. They're thicker and stronger than regular Purple hybrids. The support should assist your lower back, and the gel top layer will let you sleep on your side.
The Purple Grid is unusual because it may seem harder or softer depending on how you sleep. For example, it is more supportive while lying on the back or stomach but softer when resting on your side.
Back sleepers will appreciate the Purple Hybrid Premier's comfort and support. The hips dissolve into the grid, but everything else feels wonderfully supported.
The Purple Hybrid Premier performs well for side sleeping, too. The lighter you are, the firmer the mattress will feel. It is extremely cushiony while remaining supportive. It should relieve neck and shoulder discomfort in medium or high-weight individuals.
The hips do not bend into the mattress, causing you to be out of alignment while sleeping on your stomach. The Purple Hybrid Premier is one of the finest hip pain mattresses.
Nolah Evolution Hybrid Mattress
The Nolah Evolution could provide you with some relief if you are experiencing lower back discomfort. This zoning of the mattress, which is firmer in the middle, provides excellent lumbar support. The Nolah Evolution is a hybrid mattress with supportive coils and pressure-relieving foam.
The Nolah Evolution offers effective body contouring and pressure alleviation. Side sleepers will love it, while back sleepers who like a softer mattress will also appreciate it.
Dimensions: 53″ x 74.5″ x 15″
120-night, risk-free trial
Lifetime Warranty
Free Shipping
Supply direct from the company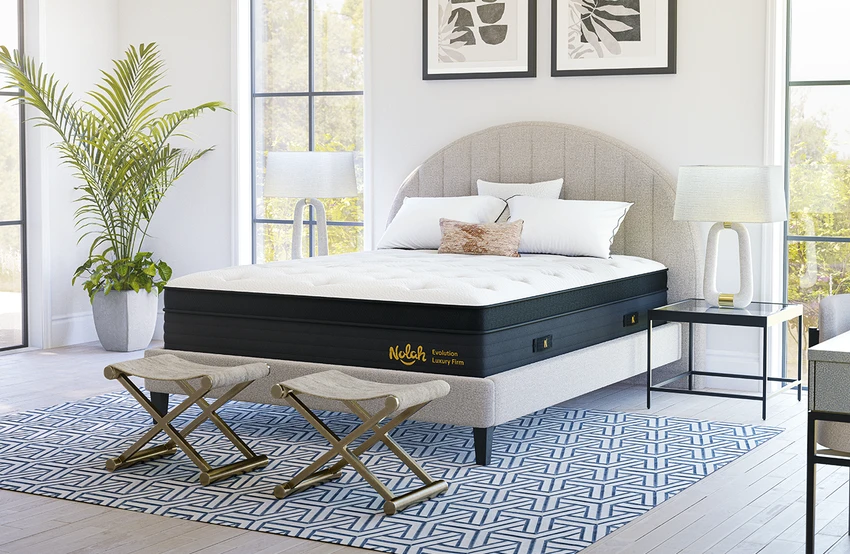 Its hybrid design offers both softness and support. While lying on your back, the spine will feel aligned. So, it's a fantastic addition for shoulder or hip discomfort is the soft cushion top. It's also important to remember that the Nolah Evolution is available in three firmness levels: Plush, Luxury Firm, and Firm.
One of the key features of the Nolah Evolution Hybrid Mattress is its comfort layer, which is made with proprietary foam called AirFoamICE. This foam is designed to provide a cool and comfortable sleep surface while also conforming to the body to relieve pressure points. This can be particularly beneficial for side sleepers, who often experience pressure points in the hips and shoulders.
In addition to the comfort layer, the Nolah Evolution Hybrid Mattress has a support layer with individually wrapped coils. These coils work to provide support and prevent excessive sinking, which can help to maintain proper spinal alignment. The coils are also designed to reduce motion transfer, which can benefit couples sharing a bed.
The HDMax Tri-Zone coils of the Nolah Evolution provide specialized back support and prompt pressure relief.
Light back sleepers sometimes find mattresses harder than stated, so the Evolution is an excellent choice. They'll get the desired medium-firm feeling.