Wikirelax.org is supported by its readers. When you purchase through links on our site, we may earn an affiliate commission.
When you consider purchasing a new mattress, two questions can pop into your mind: Do you need box springs for a mattress? Can I use a mattress without a bed spring? Well, it is entirely dependent on the type of bed frame and the warranty of the mattress that you are using. Some mattresses need a box spring for that extra support, while others are good enough without one. Using a mattress without a box spring is not terrible as long as you have support like a foundation or platform bed.
What does a box spring do?
Their main function is to
Offer strong support for your mattress.
Increases mattress longevity by reducing wear and tear.
Helps with air circulation.
Absorbs impact, which can help to increase the lifespan of the mattress.
Raises the mattress height.
When do you need a box spring?
Their main purpose is to absorb movement and shock, but many mattresses today are made of materials that excel at absorbing shock, so they do not need a box spring.
The latex and memory foam mattresses are best suited for a platform bed with wooden slats to create a flat, stable surface. But it is always better to check with the manufacturer's guidelines to find the best way to support the bed.
Do platform beds require box springs?
A platform bed has a wooden slat placed close enough to prevent sagging. Platform beds are a great option for those sleeping on latex or memory foam mattresses. These beds sit lower to the ground, causing an issue for sleepers with back, hip, or knee pain.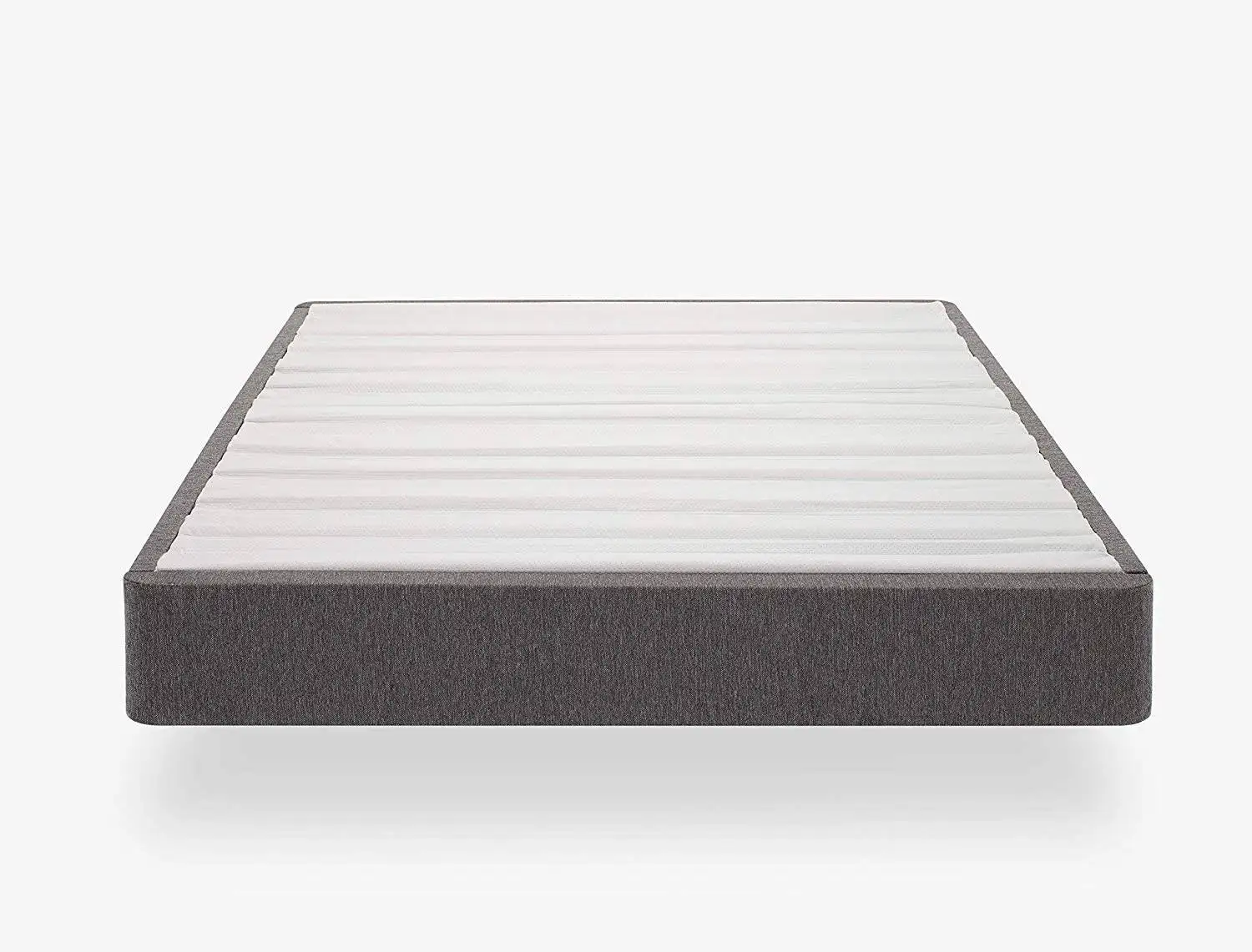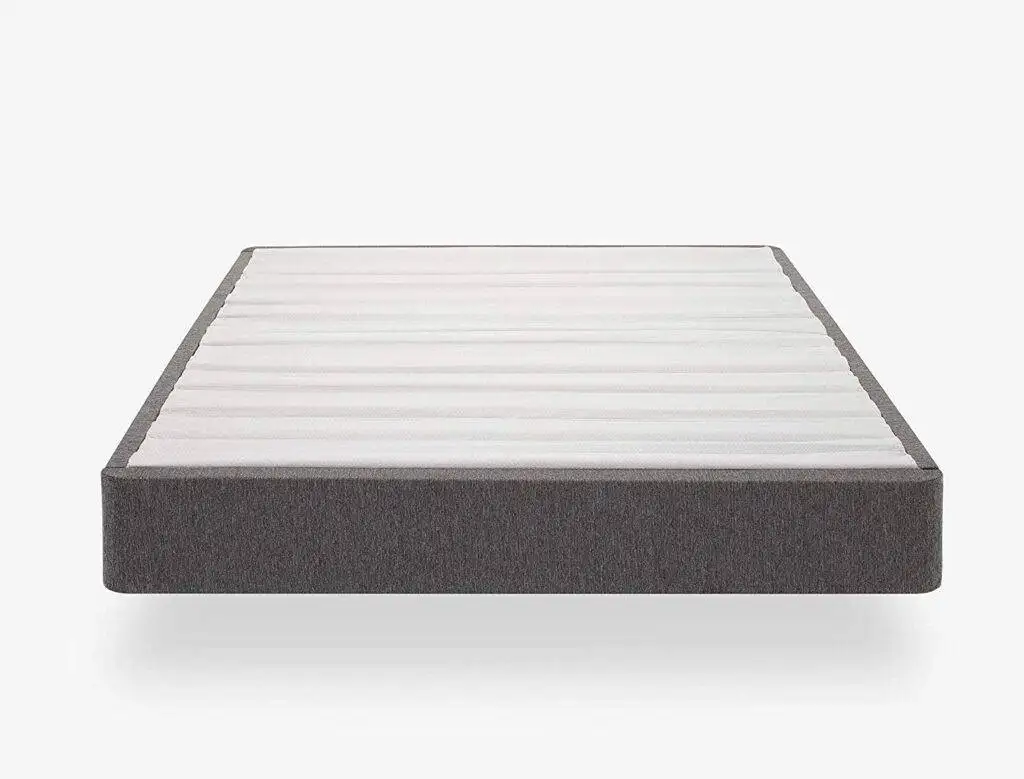 If you do not want to sleep on a low platform base, you can add a box spring to raise your mattress. But take the consent of your platform bed manufacturer to make sure that the mattress frame can bear the extra weight.
Box spring with a hybrid mattress
A hybrid mattress consists of an innerspring and foam. Despite the presence of springs in it, a hybrid doesn't need a box spring. Adding a box spring to a hybrid mattress can lessen its stability.

You can try placing it on a foundation, an adjustable base, or a platform. Even your bedroom floor can be used as a base. But it is beneficial to use a proper bed frame that suits your hybrid, which helps to improve your sleep quality.
A box spring or foundation?
One of the best ways to decide whether you need a box spring or foundation is to check with your mattress manufacturer. It is often described on the product's website, warranty section, and FAQ section. You can also use the chat window to talk with customer service, who can help you figure out the best support for your mattress.
Both can support a mattress, guarantee a long lifespan, and resist wear and tear. Both can assist with air circulation under your mattress.
Difference between a box spring and a foundation
The foundation's design is similar to a box spring, but it replaces the springs with a solid surface or slat. A few mattress brands make combo foundations and frames or free-standing foundations. The free-standing foundation is used with a frame.
Platform Bed vs. Box Spring
The box spring and platform bed dimensions depend on the manufacturer and mattress size. As far as weight is concerned, platform beds tend to be heavier, which makes them tough to move around. But when the box spring's weight is considered, along with the bed frame, it becomes heavier.
When it comes to comfort, you may wonder whether it makes the bed more comfortable. If you have an innerspring mattress, it does. The box spring with innerspring coils can support, relieve back pain, and absorb body weight. They also cannot trap heat in other mattresses.
Platform beds are ideal for almost all mattresses as they are breathable. So, if you are a hot sleeper, this bed can circulate air in the mattress and help you stay cool during the night. But ensure to check the slat size and the distance between them while purchasing the platform bed. The slats that are closer to each other give more support.
The box spring and platform bed cost depends on the material, size, and brand. The box spring requires a bed frame and accessories, which increases their cost, whereas the platform bed is more cost-effective as it does not need any additional accessories for set up.
Box springs do not offer much space, but if it is high off the ground, you get ample storage under the bed. Platform beds come with built-in storage, ideal for those needing extra storage space. The storage drawers beneath the bed can maximize your room space. Some platform beds have built-in bookshelves that can give you additional storage space.
Since the platform bed accommodates most mattress types, it is known to be more compatible than a box spring. The mattress types include latex, hybrid, and memory foam mattresses. Box springs are compatible with mattresses having innerspring.
To sum up, box springs can be an ideal choice if you have a warranty or an innerspring mattress. They are often recommended for those who have a collapsible metal frame. If you are looking for an increase in the height of your bed, you can invest in a box spring.
What is the purpose of having a box spring?
Box springs are intended to
1. Support the mattress.
2. Raise the mattress for comfort.
3. To buffer the mattress.
Is it OK to sleep without a box spring?
Most modern mattresses, including box spring mattresses, don't need box springs. Traditional box springs lack the rigidity needed for many foam and latex beds. Box springs are for coil-based mattresses.
Why you shouldn't use a box spring?
Older box springs have too few slats to support a foam mattress, causing it to sag. You need a much closer-spaced platform.
What can be used in place of a box spring?
1. Platform Bed
2. Under Mattress Slats
3. Wood Slat Foundation
4. Innerspring Mattress
5. Adjustable Bed