Wikirelax.org is supported by its readers. When you purchase through links on our site, we may earn an affiliate commission.
One of the main benefits of custom made mattresses is that these are manufactured to your specifications, including your needs, size, and location. Manufacturers will collaborate with you to create a mattress that meets these criteria. You can make different types of mattresses work for you based on your physical needs and sleep preferences.
Custom mattresses are unique in that they go beyond what you can buy in a shop or what is currently available online. They need precise measurements and meticulous notes, so each item takes so long. Made-to-order mattresses can have unique shapes and sizes.
What Are the Benefits of Custom Made Mattresses?
Customization to fit the body size
Your mattress may be customized to meet your physical height and weight. There are various body types, but there aren't as many mattresses. Customizing your mattress to your size and weight is better than buying a readymade one.
Athletes, in particular, can attest to the total-body benefits of a personalized mattress that supports the lower back, neck, and legs.
Various firms, for example, provide personalized mattresses that allow you to create a sleeping surface that promotes healing, rest, and relaxation. Sleeping on a ProCor-tailored mattress can improve their response speeds, everyday performance, and tissue healing. Aside from the conventional Twin, Full, Queen, King, and California King sizes, a bespoke mattress may be made in the following sizes: In the United States, a Texas King bed measures 80″ x 98″. In other nations, its size may vary and be smaller.
84″x84″ is the size of the Wyoming King.
108″×108″ is the size of an Alaskan King.
The importance of custom sizing cannot be overstated. A California King, for example, is ideal for people over six feet tall because of its rectangular design. If they don't have this specific size, they frequently feel confined when sleeping and have their feet dangling off the edge of the mattress.
A "Perfect Fit" for your place
Sometimes, you're trying to furnish a space with unusual dimensions or a smaller footprint. A twin mattress, for example, might be too long for your space, while a king might be too narrow.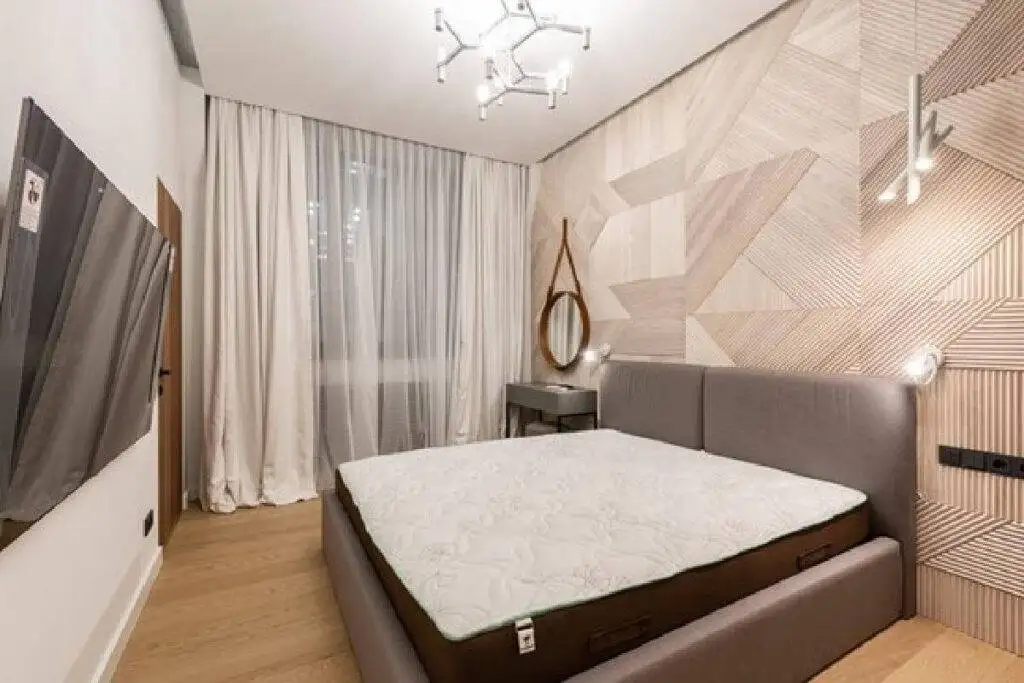 On the other hand, a custom mattress may be made in several forms. You could get an all-foam mattress or a hybrid mattress tailor-made for yourself. Mattress makers may make a mattress if you give them exact measurements. RVs, trailers, buses, and lofts often have unique sleeping arrangements. There are solutions available in any size to meet your demands, depending on your chosen mattress composition.
Perfect for fitting in an RV
In 2019, 100 million Americans travelled by car in the United States alone. These folks all require a place to sleep. While some tourists stay in hotels, Airbnb, or VRBOs while on vacation, others prefer to sleep in their trailers, RVs, or campers. They were lying on a custom mattress in a motorhome near the beach.
Don't let your sleep suffer while you're on the road. You deserve a pleasant night's sleep if you sleep in your trailer, RV, or camper. A tailored mattress would fit wonderfully in these places, even if they are tight and inconvenient for a standard mattress. While out on the road, having a bespoke mattress in your RV, boat, travel trailer, or camper will improve your sleep and health while on the road.
Provides great sleep
Custom mattresses can help you sleep better and enhance your mental health by giving your body the deep rest and recovery it needs. The link between sleep and mental health is well-documented, and the two go hand-in-hand.
Due to a bidirectional link, which is a phrase used to describe health concerns that impact and are affected by one another, poor sleep can contribute to depression. As a result, if you suffer from depression, you're likely to develop sleeplessness. Similarly, a lack of sleep can lead to depression.
On the other hand, sleeping on a mattress specifically designed for you and your needs may considerably enhance your mental health and sleep hygiene. Unsurprisingly, our bodies function better when our mental health and sleep are intimately linked. Investing in a custom mattress is wise for your sleep and mental wellness.
Pain-free Sleeping
Your body is intended to recoup from the previous day's events while you sleep. However, your mattress isn't doing its job if you wake up in pain. When you wake up sore, it's a sign that something is wrong with your sleeping mattress. A good mattress can help you lose weight, improve athletic performance, and manage discomfort. Our bodies require sleep to maintain a healthy balance and lifestyle.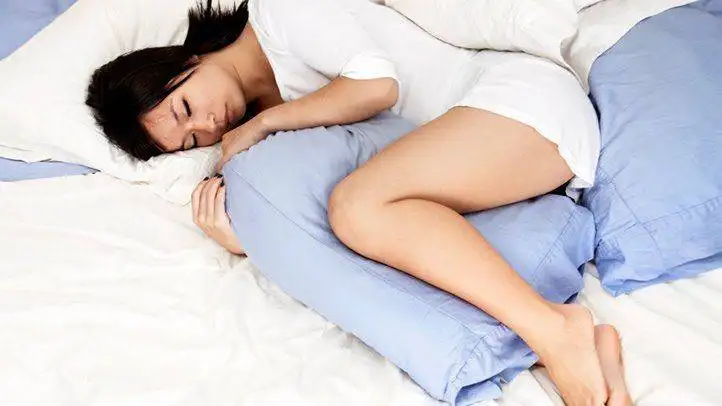 Furthermore, resting on a mattress that helps your body's natural recuperation function by lowering your body temperature at night will also help. In addition to many health advantages, Wholebody Recovery mattresses draw heat away from your body and disperse it into your sleeping environment. It causes your body to go into micro-hibernation, which helps your body heal faster.
Just the right amount of comfort
After a long day, we hit the sack, looking for comfort, relief, and rest. So, if your mattress gives you discomfort rather than relieving it, you have a big issue with your hands. While everyone's mattress demands differ, a tailored mattress can help relieve back pain and other ailments.
Suitable for your partner and you
A tailored mattress can assist if your sleeping partner wants a firm mattress, whether for medical reasons or simply a personal choice, but you prefer a softer sleep environment.
Two different mattresses may be joined together in a personalized zip-and-link bed, allowing you to choose the amount of hardness or design that best suits you. It implies you can enjoy a good night's sleep without falling apart.
Tailored to your sleeping pattern
You may also pick mattresses that best match your sleeping posture with a custom mattress. Whether you're a side, back, or front sleeper, you may customize your mattress to meet your specific requirements.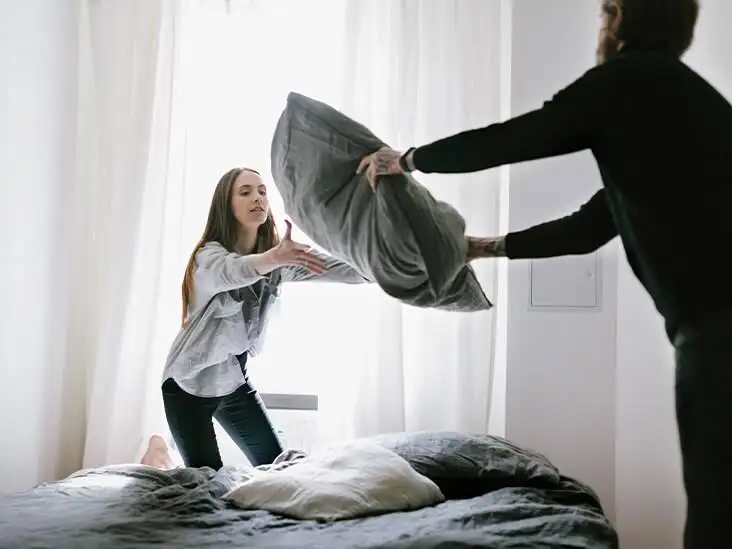 You can modify it anytime
If you're pregnant or have arthritis, you'll want to modify the thickness of your mattress for a more pleasant existence. Even changing sleep positions may necessitate new mattress support.
One of the less well-known advantages of a bespoke mattress is the ability to adapt it as your needs change. You may alter the stiffness of the layers or add or remove comfort layers.
Why settle for a one-size-fits-all mattress when you can have one tailored to your specific requirements? It can help you and your partner sleep better if you buy a custom mattress. It will improve your relationships and productivity. The mattress can be made to fit your needs.
Perfect for custom beds
Not every bed is the proper size or form for a standard-sized mattress. Mattresses made today may not fit with your frame if you want to use a piece of family heirloom furniture, make your unique furniture, or buy used furniture.
Choosing a custom mattress is an investment in your emotional, physical, and future health. Remember that a mattress is designed to support you and provide you with a comfortable night's sleep regularly. Custom mattresses are created expressly to assist you in achieving this goal.