Wikirelax.org is supported by its readers. When you purchase through links on our site, we may earn an affiliate commission.
Custom made mattresses mean two different things based on the manufacturers. For some, a custom made mattress is simply a customizable mattress available in different sizes.
While for others, it might mean manufacturing the mattresses per the customers' needs. So, custom-made mattresses are some of the best mattresses in the world. But before we dive into the Best custom mattress companies, let us understand the different types of custom-made mattresses.
Types of custom made mattresses
There are various types of custom-made mattresses to choose from.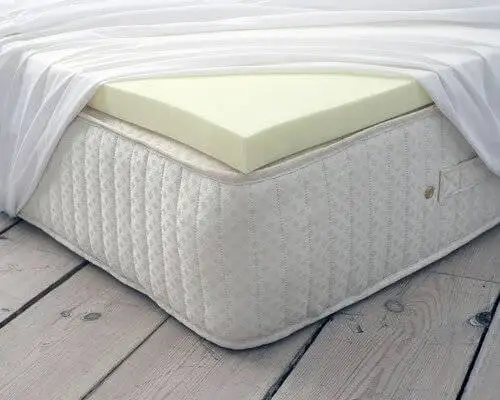 Foam Custom Mattress
Foam mattresses are a popular form of custom-made mattress. Customers may pick from various hardness and comfort levels for foam mattresses or even flippable ones with one side plush and the other hard. They also provide cheap balanced support, pressure alleviation, and motion isolation. Memory foam mattresses are the most popular and greatest selection for the ideal mattress. The longevity of foam mattresses relies on the material and foam mix used.
Hybrid Custom mattress
The next best mattress type you can look for is hybrid mattresses. It comes in foam or latex with a traditional innerspring and an added feature of pocketed coils. Combining hybrid mattresses helps perfect temperature regulation and has better responsiveness than memory foam.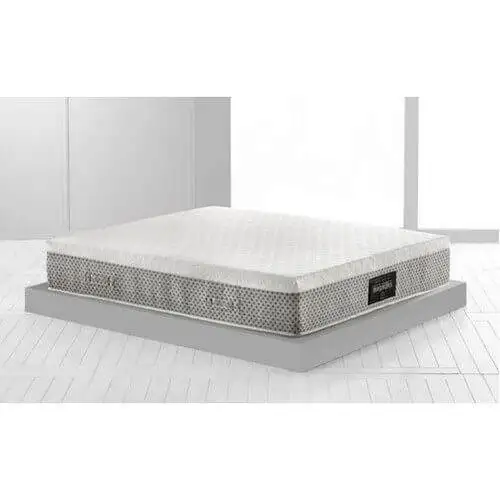 Sleepers can experience the feeling of pressure relief with the foam layers and the sturdiness of the classic spring mattress. Thus, it is the perfect blend of mattresses when compared to others. They are ideal mattresses for those who are combination sleepers.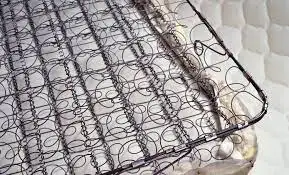 Innerspring Custom Mattress
The innerspring mattresses are made with interconnected coils. It is the most durable and has less motion isolation when compared to hybrid or foam mattresses. They are the most fabulous mattresses that allow you to sleep well at night.
They use a metal wire system with combined springs to create a support frame for your mattress and cushioning material. And they provide a comfortable sleeping surface. In addition, the firm mattress helps relieve your spine and gives your back the perfect support.
Latex Custom Mattress
Made naturally from the white sap of the rubber tree, latex is the perfect choice for those looking for an eco-friendly mattress. It is a naturally responsive and breathable mattress, amongst all. Latex mattresses are ideal for people who wish to sleep comfortably rather than sink into mattresses.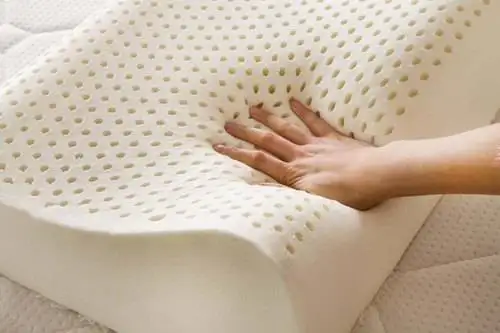 The latex mattresses are naturally resilient and come with in-built elasticity. They give you a bouncy feeling with adequate support for your spine and back. And since it's made using natural materials, it will significantly contribute to saving the environment. The latex mattress lasts more than 20 years, and it further varies with the materials used to manufacture it.
9 Best Custom made Mattresses
Many top mattress companies are experts in manufacturing custom-made mattresses. They not only manufacture these mattresses, but they also deliver them to your home. Some of the best custom made mattresses in the USA are: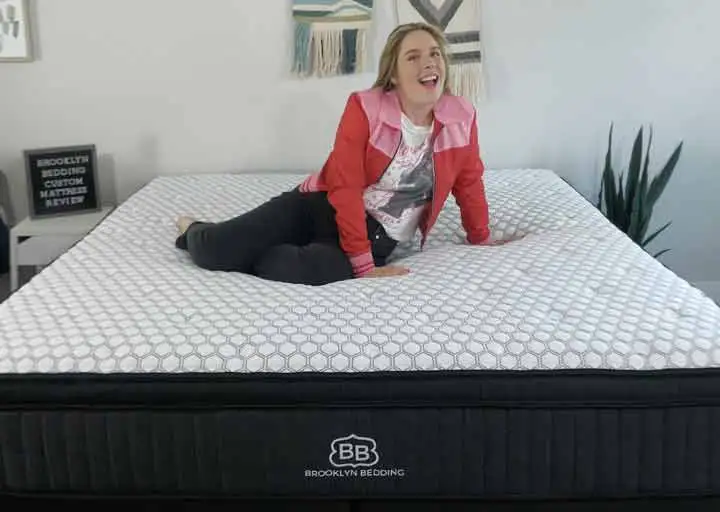 Brooklyn Bedding Custom Mattress
Brooklyn Bedding is one of the top mattress companies in the USA, based in Las Vegas that provides the most customizable mattresses.
They focus on hybrid model mattresses. However, customers can choose firmness levels, comfort levels, etc., as per their needs and convenience. And the price of the mattresses remains the same, no matter what your preference is.
In addition, the company offers a 120-night sleep trial where you can try the mattress for 120 nights, decide on the perfection of the mattress, and do it accordingly. Furthermore, it comes with a 10-year warranty for your mattresses. They deliver the mattresses to your doorstep within the estimated duration for free. Contact our experts or sign up on the official website for more information.
Tochta Custom Mattress
Another famous American custom-made mattress company is Tochta. Since its inception 25 years ago, Tochta has manufactured mattresses with a user-friendly design process. They mainly produce budget-friendly foam mattresses. And with the combination of memory foam and latex comfort layers, customers can choose their preferred comfort layer and enjoy a good night's sleep.
The mattress company offers three types of mattresses: Journey, Utopia, and Divinia, and they have a 100-night trial and ten years of warranty. They also produce custom-made RV mattresses compatible with all kinds of bed frames. And what's more, customers are happy and satisfied that they are using the best custom-made mattresses.
Mattress Insider Custom Mattress
Mattress Insider is a Colorado-based mattress manufacturer that manufactures foam and hybrid mattresses. They provide customers with quality, custom-made mattresses as per their needs. The mattress insider doesn't provide a trial period for the same. However, they come with a ten-year warranty. Customers can choose the firmness and support level for their mattresses.
And customers can get the mattress within 2-3 days of placing their order. From RV and camper mattresses to sofa beds, the Mattress Insider provides all kinds of mattresses at the best prices. With over 80,000 customers across the USA, Mattress Insider is the top mattress manufacturer in the country.
Custom Mattress Makers
The Massachusetts-based custom mattress makers are one of the most popular custom-made mattress makers, wherein you can find the best quality mattresses of your choice. The primary type of mattress available here is the hybrid form. Apart from these, they also manufacture Yankee mattresses with pocketed coils. They also come with a 100-night trial warranty and ten years of warranty.
The mattress makers offer free delivery throughout the USA within 4-5 days of ordering the product. Some of their mattresses are; Cocoa plush latex mattresses, Cocoa firm latex mattresses, Clearwater medium custom mattresses, and Daytona firm custom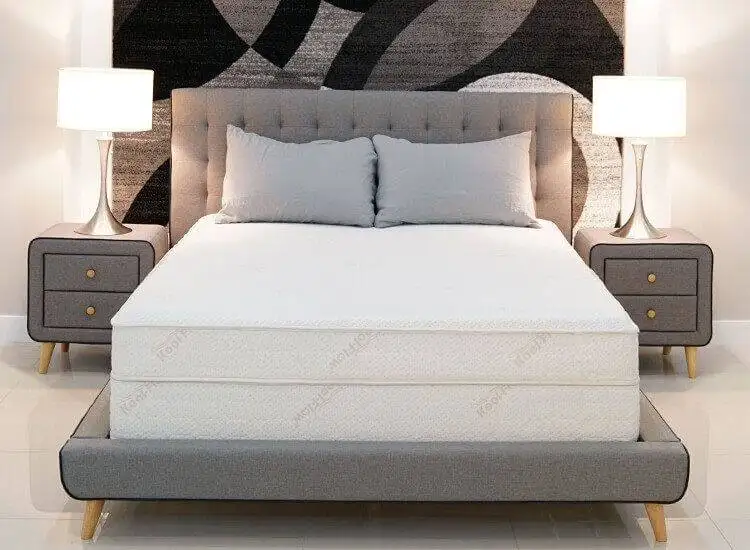 Selectabed Ultrabed Custom Mattress
Selectabed Ultrabed is a California-based mattress manufacturing company. They focus on manufacturing ultra-brand mattresses with different types like memory foam, latex foam, or hybrid foam with coil support. In addition, they produce chemical-free, environmentally friendly, fire-resistant mattresses.
The shipping time taken by Selectabed is 3-5 days from the day of order. They are known for their number 1 customer service and low factory-direct prices. And they have built trust and promise by manufacturing high-quality mattresses at affordable prices.
Helix Custom Mattress
The Helix custom mattress companies are popular customized mattress-making companies based in Illinois. They will customize your mattresses based on your answers to the questionnaire you complete on their website. And finally, they will provide you with a mattress that is the perfect size, feel, sleeping position, and support level.
They also come with a 100-day risk-free trial and 10–15 years of full warranty. The Helix mattresses are 100% non-toxic mattresses with advanced comfort features.
Beauty Rest Custom Mattress
Beauty Rest is a famous mattress manufacturing brand under the Simmons bedding company. They are the most luxurious mattress brands among the others. The Beautyrest mattresses come with the features of traditional innerspring but the comfort of multiple layers of foam. They are ideal mattresses for those with back and neck pain and are focused explicitly on stomach sleepers.
It comes with a 100-day trial period where the customers are given the satisfaction of choosing the best mattresses. The Beautyrest mattresses last for ten years.
Saatva Solaire Custom Mattress
The Saatva Solaire mattress is one of the most luxurious custom mattresses in the USA. The mattress uses air pockets to support your body rather than coils. It has more than 50 air chambers of firmness to offer the best customizable comfort and comes with a 180-day trial period and a more than 25 years quality guarantee.
The Saatva Solaire mattress is manufactured with the added combination of memory foam and Talalay latex. Thus, the Solaire mattresses from Saatva give you quality mattresses with luxurious comfort and pressure-relieving support. And make your sleep comfortable at our fingertips by trying the latest remote control mattresses.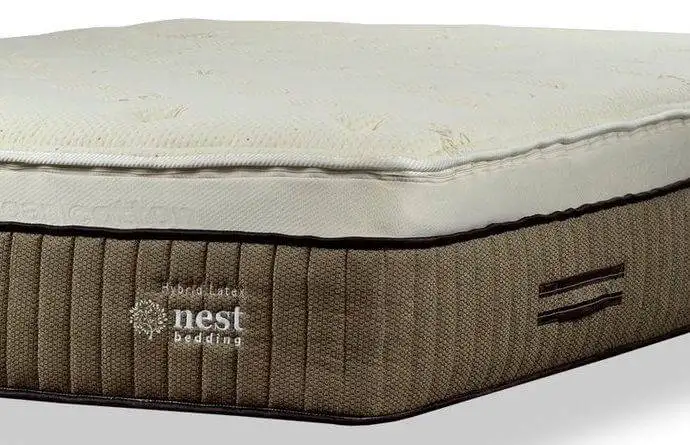 Nest Bedding Hybrid Latex Mattress
Nest Bedding's hybrid latex mattress is one of the best-split firmness mattresses that provide three firmness options and split firmness. Furthermore, if you are sleeping with your partner, you can let your partner choose their ideal firmness, and you choose yours. Furthermore, they come with a 100-day trial period, where you can get the relief of personally testing the quality and comfort of your mattress.
Most importantly, the mattresses come with a lifetime warranty. It means as long as you use the mattresses, they will last. Overall, they are the best hybrid mattress manufacturing company where you can get your luxurious mattresses.
Conclusion
Overall, these are some of the USA's top custom-made mattress manufacturing companies. And if you plan to buy a custom-made mattress for yourself, choose from the given options. So, choose the right mattress manufacturing company and get your customized mattress at the best price! And then enjoy a mindful sleep all night.