Wikirelax.org is supported by its readers. When you purchase through links on our site, we may earn an affiliate commission.
Do you wish to experience the feel of an award-winning mattress? If so, you can get your hands on the Emma mattress, which has earned great success in the UK. This foam mattress comprises 3 layers, but the company has brought an interesting innovation to give it a distinctive feel. Let us take a detailed look at Emma's different types of mattresses-
Emma Original Mattress
The Emma Original mattress is made with a proprietary, zoned foam support. Its soft construction offers great comfort and contouring, especially for shoulder pain patients.
Construction
The Emma Original mattress is made of 3 layers-
Airgocell foam layer: The Airgocell foam layer is designed to adapt to your body pressure and gives a responsive nature to this mattress.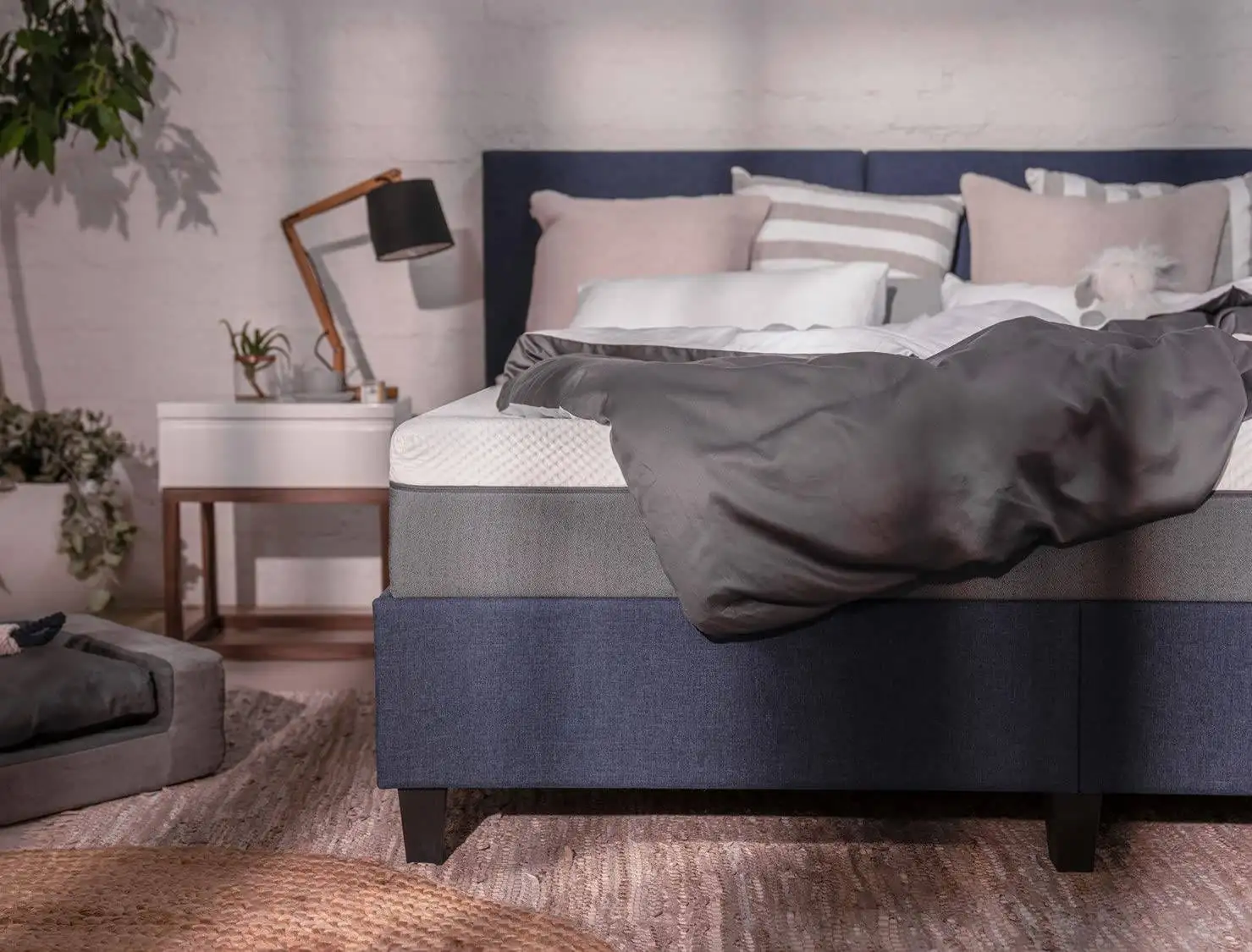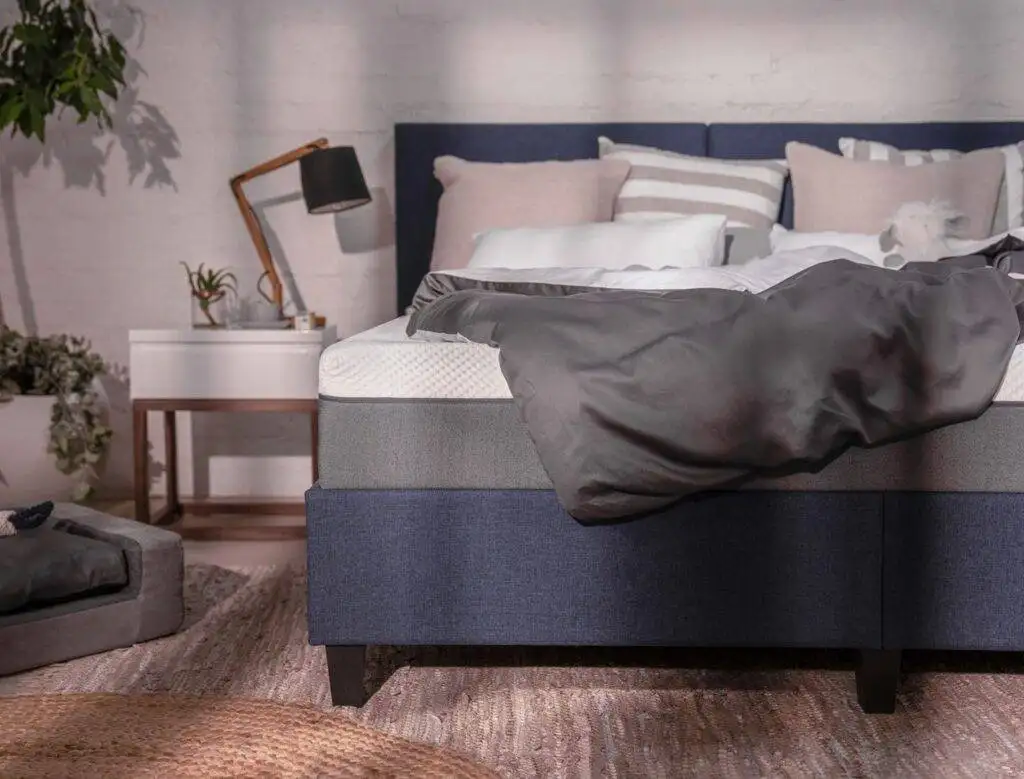 Memory foam layer: The memory foam layer helps with body contouring.
HRX foam layer: The HRX foam layer has zoned technology that offers the right support for your body.
The cover of this mattress is lightweight and breathable.
Firmness and feel
The Emma mattress is made of 3-zone technology. It has a soft feel at the top but is firmer in the middle. But overall, the Emma original mattress is soft without compromising stability and support. Performance
• Temperature: This mattress does not trap heat, so it is not a cooling mattress. It is temperature-neutral. This mattress uses materials that help promote temperature control, which permits you to have a cool night's sleep.
• Motion Isolation: The original Emma mattress does an excellent job of dampening motion. If your partner tosses or turns, it does not create any disturbance. The Airgocell polyfoam helps to soak up motion, and the memory foam layer also contributes to this effect.
• Edge support: Because this mattress is made entirely of foam, it has excellent edge support. It provides sufficient stability and support while sitting on the edge.
• Adequate pressure relief: This mattress offers adequate pressure relief. It gives a cushiony feel that helps to prevent pressure accumulation on your back, shoulders, glutes, and hips.
Ideal for
Side sleepers and people who shift their positions during sleep. It is built to support people of all body types and sleeping positions.
Size and cost
This mattress is affordable compared to other mattresses on the market today. The price also depends on the size that you choose to order. The sizes available in Emma's original mattress are twin, twin XL, full, queen, king, and cal king.
Trial and warranty
This mattress includes a 10-year service warranty that begins when you get this mattress. You also get a 100-night trial that helps you to evaluate it.
You may not like Emma's original mattress if
You want a firm mattress. The side handles of this mattress may tear easily. This mattress may not be ideal for people on the heavier side.
Emma ComfortAdapt™ Hybrid Mattress
The Emma Comfort Adapt Hybrid Mattress is a high-quality mattress. It is an upgraded model of the formerly Emma original mattress.
Construction
The top hybrid vehicle in its category. Designed to cater to ALL of your sleeping requirements.
Padded upper layers that conform to the body and provide comfort.
​5-Zoned Spring Layer for Optimum Support and Stability.
ParticleCoolTM is used for both heat dissipation and an area's targeted cooling.
​Isolation of motion to avoid disturbing the partner.
​Reinforced perimeter for support along the edge.
Firmness and feel:
On the firmness scale, this mattress scores a 7/10, which means it is a medium-firm mattress.
Performance
• Motion Isolation: This mattress offers great motion isolation as the bottom layer works with the top layer. This helps to create a responsive sleep surface. This mattress is great for couples because it can absorb the shock of moving around.
• Edge Support: This mattress's firm bottom layer provides adequate edge support. But it is not like what a hybrid or spring mattress would provide.
• Sleep temperature: The Emma Comfort regulates temperature well because of its open-cell technology, which improves airflow and breathability.
This mattress should not sag and should last at least 10 years with proper use and care. You should turn this mattress on occasionally to keep it from sagging.
Ideal for individuals weighing up to 130 kg. Lightweight and average-weight sleepers due to the responsive surface of this mattress.
Size and price:
This mattress is affordable and available in five different sizes: single, king, single, queen, double, and king. The company runs frequent promotions, which can benefit you as you do not need to pay the retail price.
Warranty and trial
You will get a 10-year warranty and a 100-night trial period that gives you enough time to try this mattress.
You might not like the Emma Comfort mattress if:
You are used to a soft mattress; this mattress is firm, or you want a mattress that you can adjust to your need.
Emma ComfortAdapt™ All-Foam
This is an all-foam mattress of good quality with a high price tag.
Construction
The coziest and most comfortable mattress is specifically crafted to improve your mood. Be kind to your bedtime routine and your morning routine.
Four layers of high-quality foam for the finest possible contouring of the body
Firmness that gradually increases to relieve pressure and provide support for the spine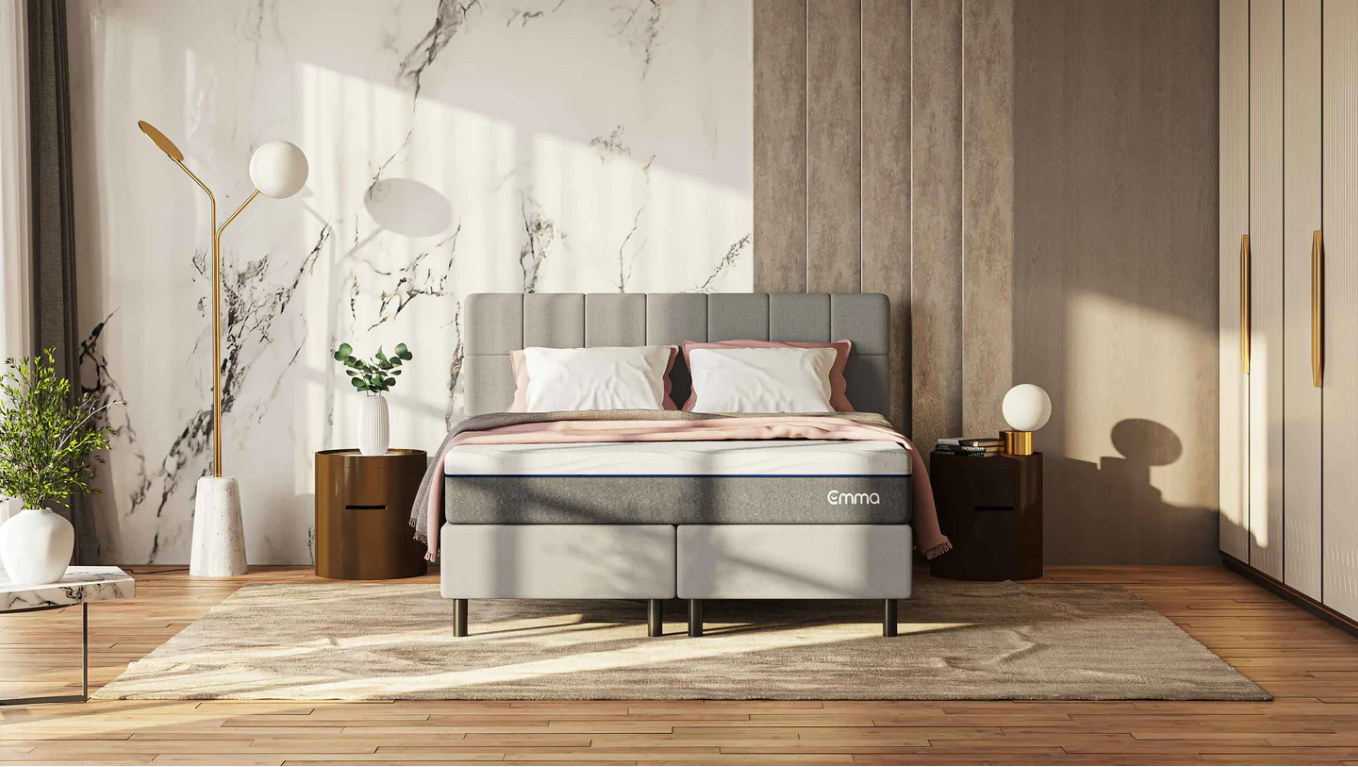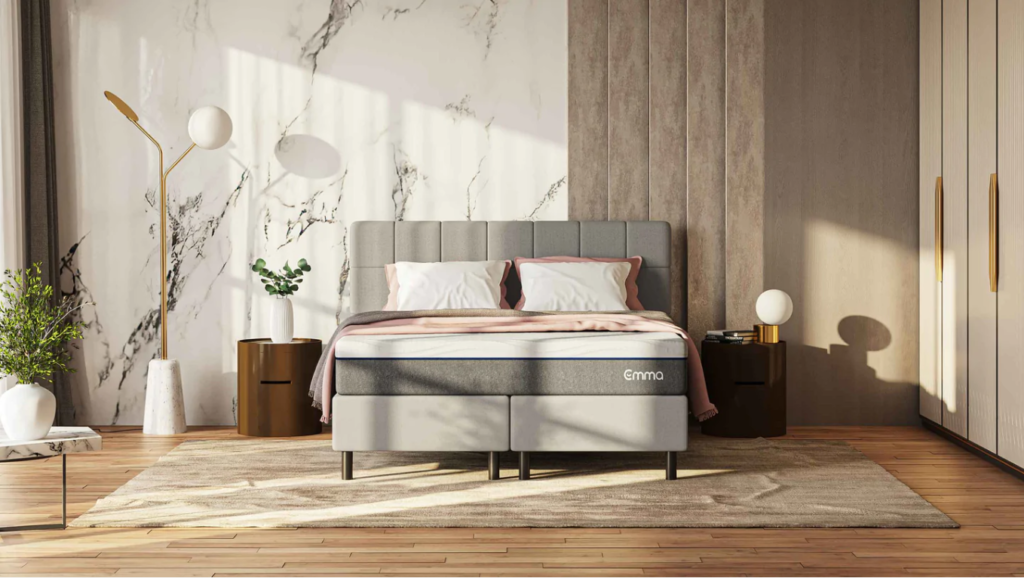 ParticleCoolTM is used for both heat dissipation and an area's targeted cooling.
If you want to avoid disturbing your partner, motion isolation is your best bet.
Firmness and feel
This mattress feels comfortable owing to the layer of pocket springs that help with spine alignment. The side sleepers feel equally supported, though this mattress can take around a week to settle in.
Performance
Edge support: This mattress can make you a bit unstable when you sit near the end. But due to its firm core, this mattress gives adequate support.
Side handles: The side handles allow you to move around your room quickly. Flipping or rotating this mattress is unnecessary, but you can do it to save it from wear and tear.
It is ideal for all sleepers as it has a medium-firm feel that supports your body.
Size and cost
The Emma premium mattress is a premium product that is priced high. It is available in 4 sizes: single, double, king, and super king.
Trial and warranty
Once you order this mattress, you can keep it for 200 nights, which will help you test it. It provides a 10-year guarantee that protects your purchase.
You may not like the Emma premium mattress if
You want great edge support.
You are concerned about off-gassing.
The above-mentioned Emma mattresses are very comfortable and offer great value as well. Their high quality and affordable price make you consider these mattresses.