Mattresses are essential for a good night's sleep. And when you buy a mattress for yourself, ensure that they are the best mattress for your health.
After all, along with giving the best support to your body, mattresses should also be the best option for staying healthy. Many mattresses are available in the market, and choosing the best is a hard task. But, we cannot compromise our health. These are some of the nine best mattresses for health
Related Readings:

Best Mattress for Shoulder Pain: Top 9 Picks for You
Best Mattresses for Health
Naturepedic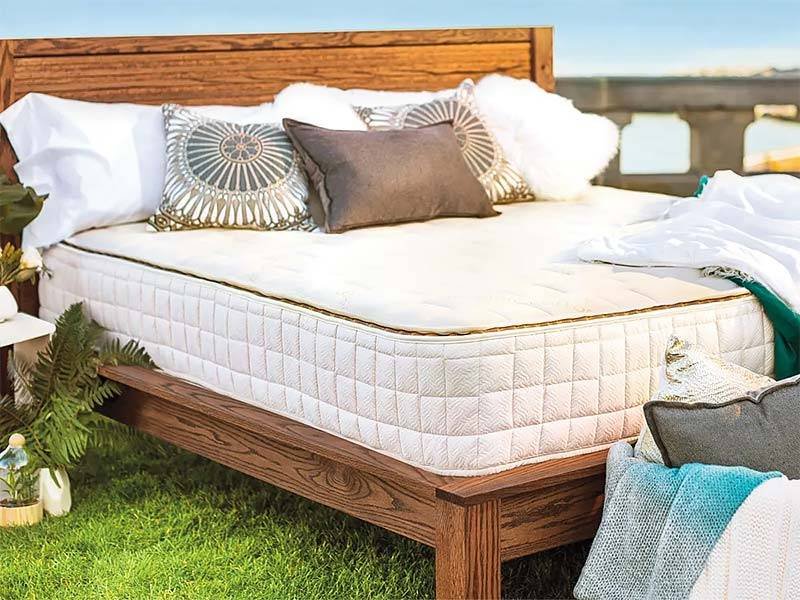 The Posturepedic mattresses are the perfect examples of comfort and luxury. Apart from these, the Naturepedic mattresses are organic and chemical-free mattresses.
They are perfect mattresses not only for you but also for your family. The Naturepedic mattresses are GOTS certified, GOLS certified, and Rainforest Alliance certified. They are made by eliminating harmful chemicals and harmful retardants. 
Happsy
Happsy is the best type of mattress for those who prefer a healthy lifestyle. It is made with materials like wool, latex and cotton springs.
And that too the most affordable prices. Most of all, they are, beyond a doubt, non-toxic mattresses. GOTS certified organic cotton is used to make the material. And the mattresses consist of Individually pocketed springs and GOLS organic certified latex. It comes with a 120-night trial and with a 20-year warranty.
Nolah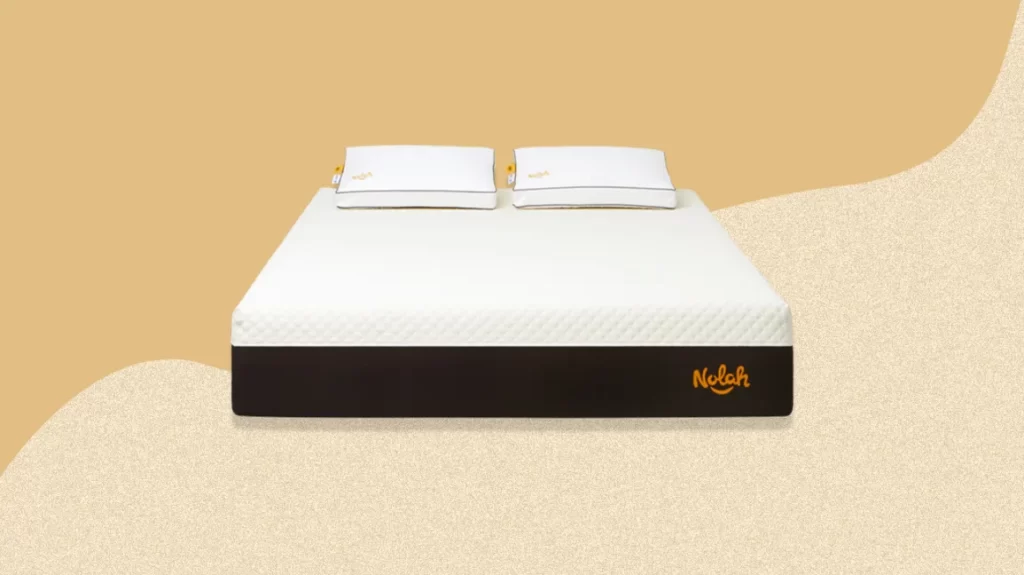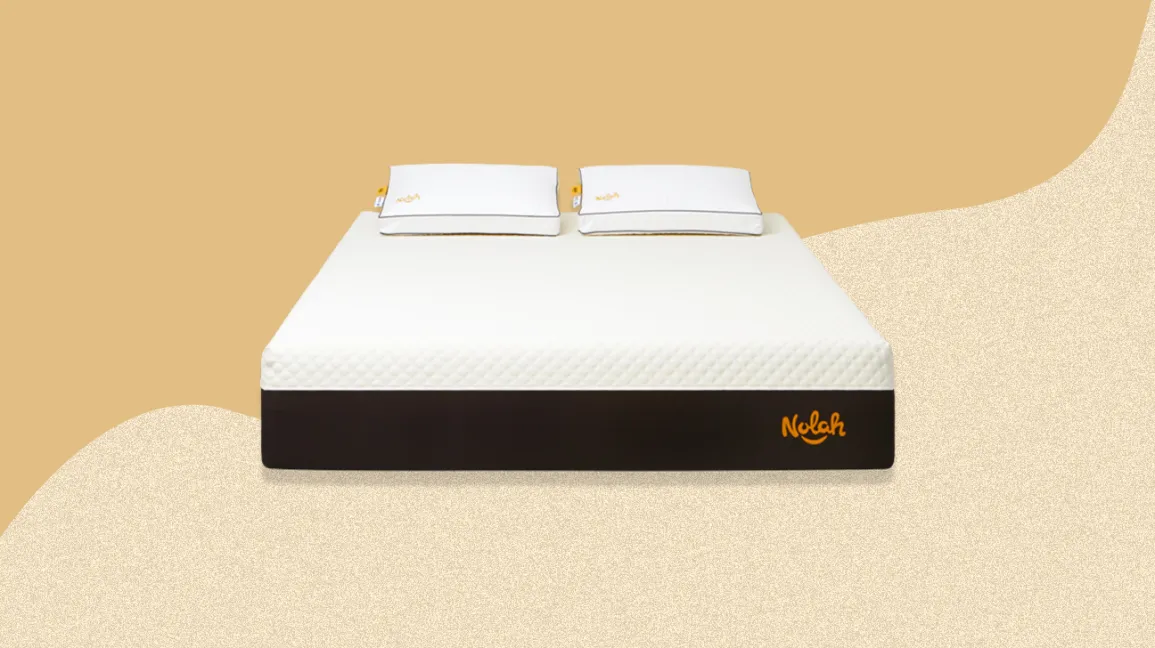 Another type of mattresses that is healthy for you are Nolah mattresses. They are entirely made without memory foam and give you 4 times pressure relief on hips and shoulders.
And finally, they are 100% environmentally friendly. The Nolah mattress comes with 120 night trial period. The foam used for making the mattress is certified by Certipur-US certified. And the best thing is there is no down payment, and there is 0% financing for up to 12 months and 36 months.
Ghostbed
Ghostbed mattresses are another type of healthy mattresses made with gel memory and aerated latex. In other words, they are cooler, organic and non-allergenic. The high-density foam gives your spine the essential support it requires throughout your sleep. The Ghostbed mattresses come with a 20-year warranty and with 101-night sleep trial.
They come in medium-firm and with optimal balance for comfort and long-term balance. The mattresses consist of a plush cover made with a blend of viscose and polyester, an aerated latex that is non-allergenic and springy, gel memory foam and a high-density base. Overall, you get the best quality organic mattresses at an affordable price.
Spindle mattresses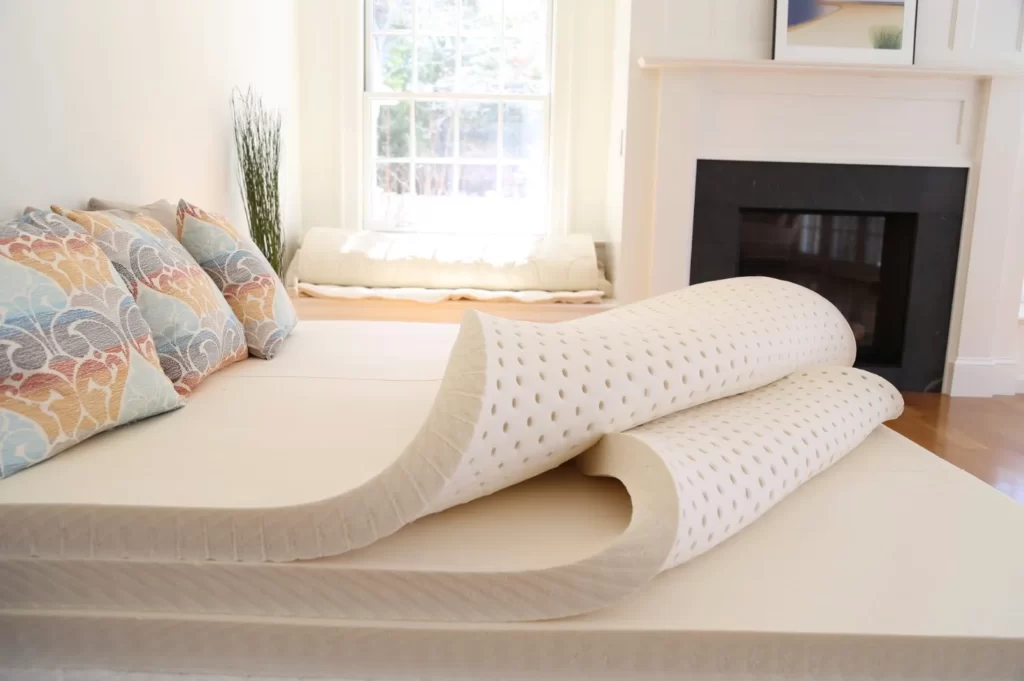 Spindle mattresses are one of the most natural and organic latex mattresses with three layers that you can move around according to your sleep preference. Since the latex is 100% natural, it is very breathable and comfortable for hot sleepers.
They are available for a 365-night risk-free trial. Further, the unique design of the mattress helps you adjust the firmness at your convenience. Most of all, you can buy good quality organic spindle mattresses at the best prices. VOC and chemical retardants free mattresses are available here.
Nest Bedding
The next type of healthy mattress is the nest bedding mattress. They provide natural and organic mattresses that are thoughtfully designed and manufactured as per your needs.
Furthermore, they provide the most sustainable mattresses ever. They come with a 365-day risk-free trial and with a lifetime warranty. And you can choose your comfort level. And there is no contact free delivery for all your orders.
Dreamcloud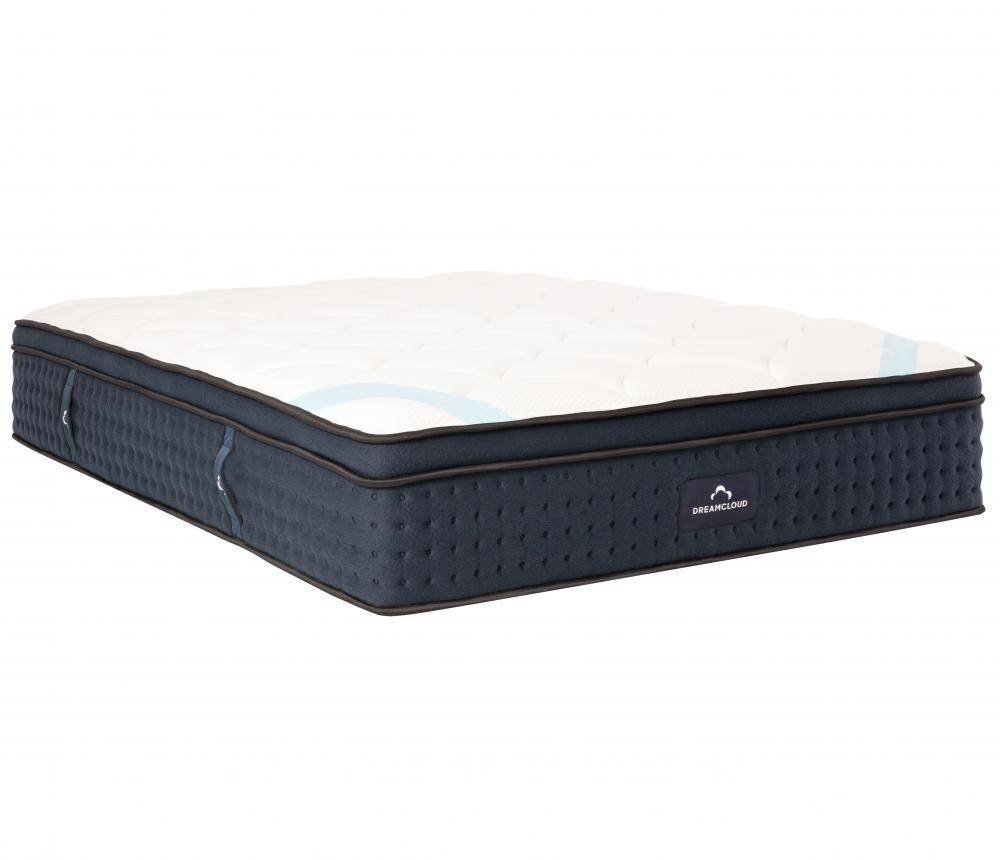 Dreamcloud mattresses are a type of hybrid mattresses made with a combination of Gel memory foam and innerspring coils. They are 100% natural and organic, unlike other hybrid mattresses made with chemicals.
The dream cloud mattresses come with 365 night trial period, and it further offers a lifetime warranty. It is made with premium materials, and they are available at affordable prices with 0% financing.
Nectar
Lastly, Nectar is another most natural and organic mattresses that are 100% heat resistant and breathable. They are one of a kind mattresses that will make you feel like you are floating on a cloud rather than sleeping on the bed.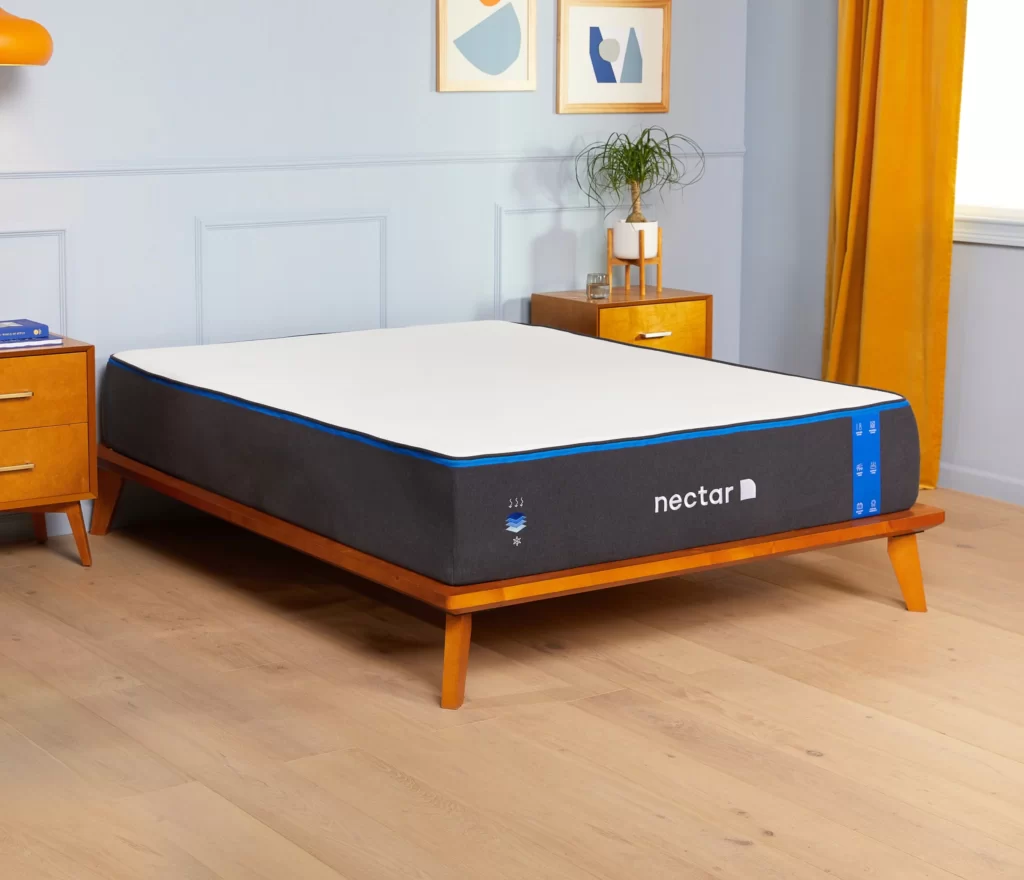 The Nectar mattresses also come with 365 night home trial with a lifetime warranty. Their mattresses are made with carbon-neutral materials with zero financing and low-cost prices.
Essentia
One of the most natural and organic mattresses is Essentia. They have, in fact, the most vegan technology built-in them that makes them the best natural mattresses. It also gives you deep restorative sleep. The Essentia mattresses come with 120 nights trial and are made with GOTS and GOLS standard materials. Most of all, quality mattresses are available at the best prices.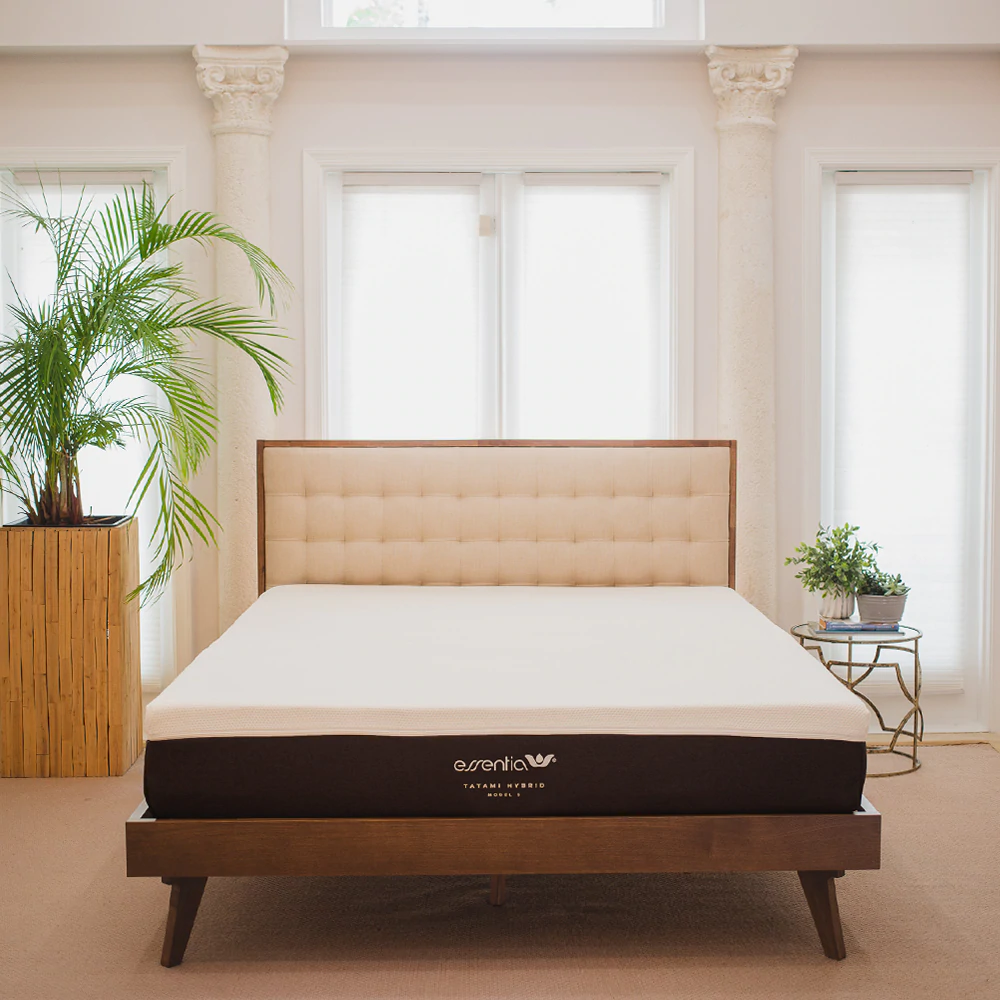 Which type of mattress is best for health
The different types of mattresses include memory foam mattresses, latex mattresses, innerspring mattresses, Orthopaedic mattresses, etc. Orthopaedic mattresses and memory foam mattresses are the best types of beds for your health. Because these types of mattresses not only provide you with comfortable sleep and give the maximum support your body needs while sleeping at night. Furthermore, they are allergy resistant, mould resistant etc.
What type of mattress is used in 5-star hotels?
Posturepedic mattresses are used in 5-star hotels. And one of the reasons why they are used is because the posture tech coil of the mattress provides you with ultimate comfort and support with a touch of luxury. Thus, they are not only healthy but also luxurious. Therefore, Posturepedic or orthopaedic foam mattresses are preferred for 5-star hotels.
Which mattress is good for health soft or hard?
When it comes to choosing the mattress for your good health, it is always confusing, especially if you have to choose between hard or soft. Because both hard and soft mattress has their pros and cons. Hard mattresses help reduce pressure on your circulatory system. They also help in reducing stress levels. But on the other hand, soft mattresses help relieve joint and muscle pains.
Furthermore, it helps in relieving back pain. Thus, both hard and soft mattresses are equally good for your health. So, choose the ideal mattress that suits your taste.
Is a memory foam mattress good for your health?
Yes, memory foam mattresses are good for your health. Because they are made from environmentally friendly materials, they are hypoallergenic and dust mote resistant. The memory foam mattresses are also ideal for relieving back pain. In addition, they provide you with body-hugging comfort, and it is good for all sleeping positions. Furthermore, they are customizable per your convenience. Finally, the memory foam mattress has a limited motion transfer feature that helps you sleep comfortably without being disturbed while your partner moves.
Which bed is good for back pain?
Memory foam and latex mattresses are good for your back. And they help in relieving back pain. They give your body the perfect support by contouring and cradling your body while you sleep.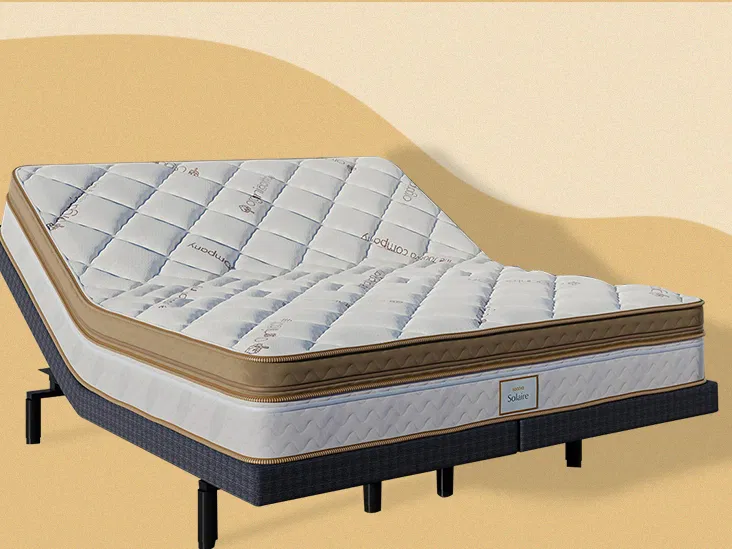 Furthermore, Hybrid mattresses are another type of mattresses you can use for getting relief from back pain. Because these types of mattresses are a combination of both innerspring mattresses and memory foam, this combination will help give your body and back.
What is the safest type of mattress?
The mattresses made with natural materials are considered the safest type of mattresses. For instance, latex mattresses are the most natural and safe mattresses among other types of mattresses. They are made with the white sap liquid found in the rubber trees. Thus, they are the safest type of mattresses among others.
Are Endy mattresses toxic?
No, the Endy mattresses are not toxic. They are 100% safe for you to use and safe for the environment. The foams of the mattress are CertiPUR – US certified. This means the foams of the mattresses are free of formaldehyde, phthalates and other flame retardants. Thus, they are not toxic and very safe to use.
Which mattresses are toxic?
Mattresses that are made with petrochemicals are considered toxic mattresses. This is because mattresses like synthetic latex mattresses are made with two dangerous petrochemicals and chemical flame retardants. Because these chemicals can harm you and can be highly dangerous even with their smell. Thus, mattresses made with harmful chemicals are considered toxic.
Which mattress is good for health, cotton or foam?
Cotton mattresses and foam mattresses are the most common type of mattresses available. However, memory foam is the best when choosing the best mattress for good health. Cotton mattresses' comfort and plush last only for a short period as they tend to sag and are prone to pest infection and respiratory disease. On the other hand, the memory foam mattresses are hypoallergenic and can handle your body's pressure. Furthermore, the memory foam mattresses won't sag or sink like cotton mattresses.
Which mattress is good for health, soft or hard?
When it comes to comparing soft and hard mattresses, both are good for your health in different ways. Hard mattresses are good for stomach sleepers as well as for hot sleepers. On the other hand, soft mattresses are good for side sleepers and couples who like to sleep with more preferences. People who have back problems can go for hard mattresses. And those who prefer to experience cushiony comfort can opt for soft mattresses.
Can foam mattresses make you sick?
Although foam mattresses are good for your health, some can make you sick because some foam mattresses contain toxic chemicals like formaldehyde, benzene, and naphthalene, which are highly dangerous and make you sick. They also consist of isocyanates that can irritate your eyes, nose, throat and skin. And it can also cause asthma and chest tightness. Thus, not all mattresses, but some mattresses can make you sick.
Conclusion
When you plan to buy a mattress for your home, ensure that you choose the best quality mattress that is not only comfortable and affordable. But make sure they are good for your health.