Wikirelax.org is supported by its readers. When you purchase through links on our site, we may earn an affiliate commission.
Have you always wanted to go camping but feel like you can't give up the comforts of your bedroom? An air mattress is a perfect solution for your problems, then! Mattress for camping is considerably more comfortable than simple sleeping bags.
With a good mattress for camping, you can explore and appreciate nature while sleeping comfortably on your camping vacation.
Do I need an air mattress for camping?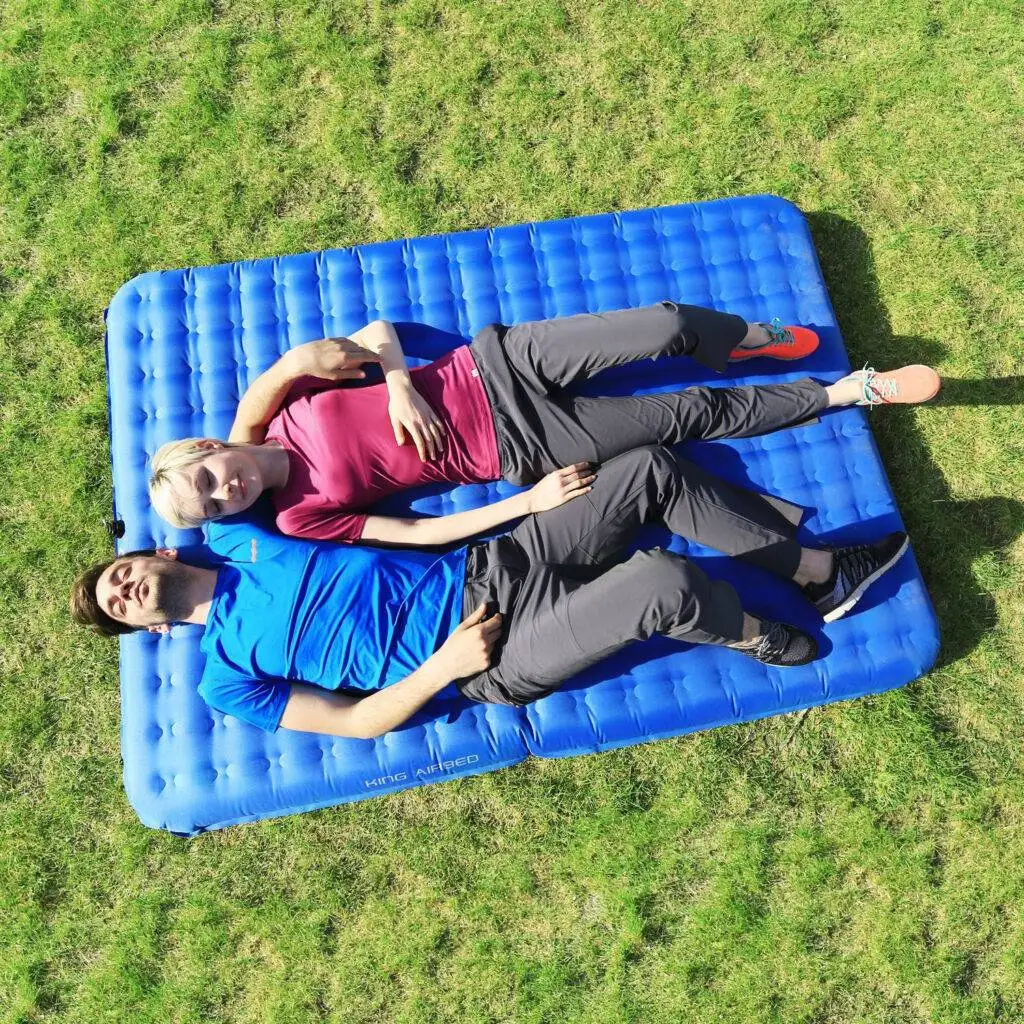 Yes, you need an air mattress for camping, and it provides the utmost comfort for a good night's sleep. Even if you need the best camping mattress for couples, you can get a double, king or queen mattress. You can easily carry them with you as they are extremely light and portable. They are easy to set up and closest to your home bed. There even are various options for your furry friend if you have one.
What kind of mattress is best for camping?
There are three main kinds of camping mattresses available on the market. A mattress for camping is available in various sizes and styles on the market. Based on your requirements, preferences and budget, you can choose from these.
Closed-cell mattress
This mattress for camping is packed with small, confined air cells. It is often light though it may not be comfortable due to its thinness. A closed-cell foam mattress is a good choice when camping on flat ground and not needing a heavy mattress. They are generally the cheapest. Newer designs include ridges. A thicker one will have an insulating layer or insert for colder weather. Closed-cell foam cells are stiff and thick, so if space is limited, they may not be the ideal choice.
Air Mattress
Due to the materials and techniques employed, air mattresses are often more costly. They are typically compact, light, and pack readily into a backpack. Most air mattresses are intended for three-season usage, but others include insulation or a reflective layer to help keep you warm. Many winter camping choices employ air beds rather than close-foam mattresses. You can get an air mattress that inflates to 3 inches thick and fits in your bag. It makes them ideal for hikers, minimalist or not.
If a hand pump for an air mattress for camping does not come with it, it may be bought separately.
An over-inflated air mattress might feel uncomfortably stiff and cause back pain. Play around adjusting the mattress's air pressure and thickness until you discover one that works for you. A comfortable thickness permits your hip to sink without touching the floor.
Inflatable Camp Mattress
The self-inflating camping mattress is the third kind. These are the best selections for people searching for sturdy textiles and durability. However, self-inflating mattresses are more costly than air mattresses.
Self-inflating mattresses include both air and open-cell foam. They are perfect for automobile camping. Air mattresses' firmness may be modified by releasing or adding air. These are less compact than air mattresses.
How do you inflate an air mattress when camping?
An electric pump is the easiest way to inflate an air mattress while camping. First, you must ensure a seal between the mattress plug and the pump. You can also use a manual pump to inflate your air mattresses, such as a bike or ball pump. You can bring a hand pump with you as well. If you purchase a separate pump, be sure it works with your mattress.
How do you stay warm on a camping air mattress?
Air mattresses do not provide much relief from cold weather. Since the air inside the mattress cools down eventually to match the temperature outside, sleeping on an air mattress can be quite cold.
There are air mattresses available for camping in the winter specifically. They come with insulation and a rather high R-value.
The R-Value measures the mattress's resistance to heat flow. The higher the R-Value, the more insulated your mattress will be. Winter camping requires a mattress with a higher R-Value.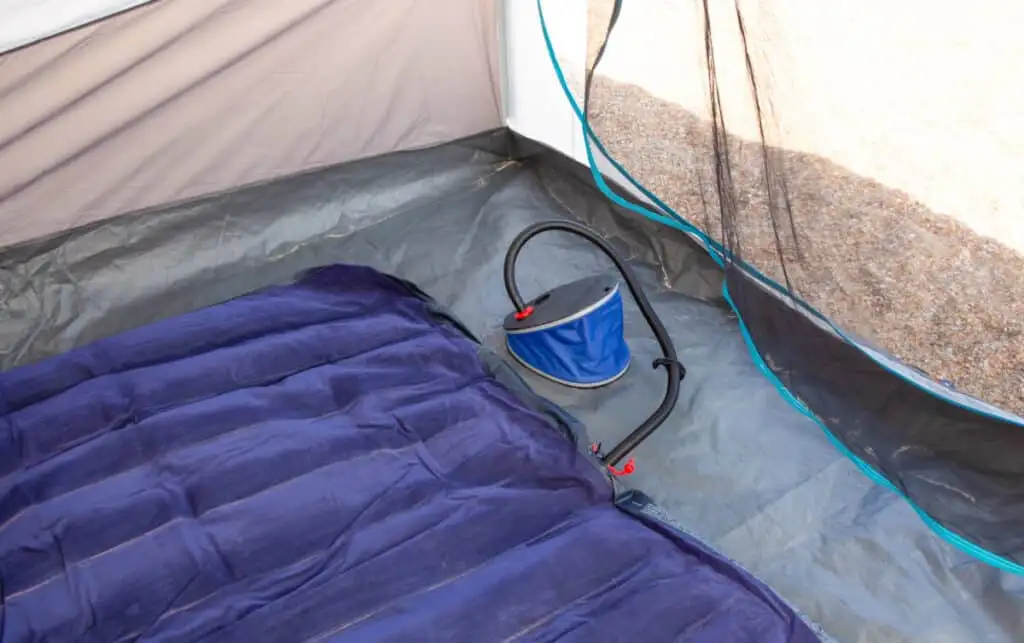 Some more options to stay warm on a camping site are
Sleeping inside a sleeping bag.
Thermal or Isolating air mattress topper.
Wear multiple layers of clothing.
There are heated air mattresses and insulated air mattresses available on the market.
Use external heat sources to stay warm, such as an electric heater.
Extra layers of blankets.
How can I sleep well while camping?
In addition to an air mattress, if you don't have the extra space to carry a pillow, you can buy an inflatable pillow, especially for camping. Bring earplugs with you, as the noises when you sleep in nature can become too loud sometimes. Make sure that you pitch your tent where the ground is relatively even. Bring mosquito repellent creams with you, and ensure your tent has no holes to avoid insects crawling through and disturbing your sleep.
How do I keep my air mattress from deflating while camping?
Air mattresses deflating overnight is a common problem for many camping people. You can use an air pump to inflate your air mattress again if you feel it has lost some air. Check your surroundings and tent floor carefully before inflating your air mattress. Any sharp rocks or objects could puncture the inflated air mattress, causing it to lose air. Clear out any such objects before inflating your air mattress.
Do air mattresses lose air overnight?
Yes, air mattresses lose air overnight. Unfortunately, no air mattress available on the market is entirely leakproof. The rate at which an air mattress loses air depends on its design, the pressure it is under, and the temperature. Just laying down on the mattress will make it lose some air.
The extent of deflation depends on how much pressure you put on the mattress. Many factors, such as weight, colder temperatures, and any holes or punctures, can deflate your air mattress overnight.
Colder temperatures make the air inside the air mattress condense. Temperatures are colder at night; hence, your air mattress will deflate more and take up more space in the morning.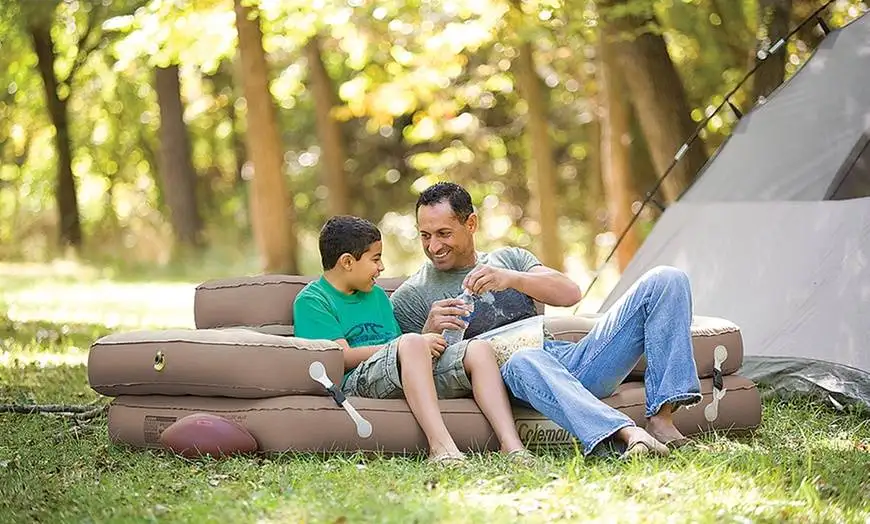 Should you deflate an air mattress every day?
You should avoid deflating your air mattress every day. For example, if you set up your tent in a particular place for a few days, you shouldn't deflate your air mattress every night. Deflating your air mattress too often can put extra tension on the seams and damage it.
Deflating an air mattress shouldn't take much time, as that wastes your camping time.
Can air mattresses explode?
An air mattress can explode if it is overinflated. For example, if you overfill the mattress and sit on it, the pressure from your weight can make it explode. Avoid using ignitable products on your air mattress as they may catch fire. If the air mattress is of poor quality, the seams can burst and cause the air mattress to explode.
Is memory foam good for camping?
Yes, you should invest in memory foam if you camp regularly. They provide the optimum comfort for you and can help you sleep peacefully. Memory foam conforms to your body's shape, which gives stability and comfort. They are relatively cheap and easy to carry, making them ideal for camping.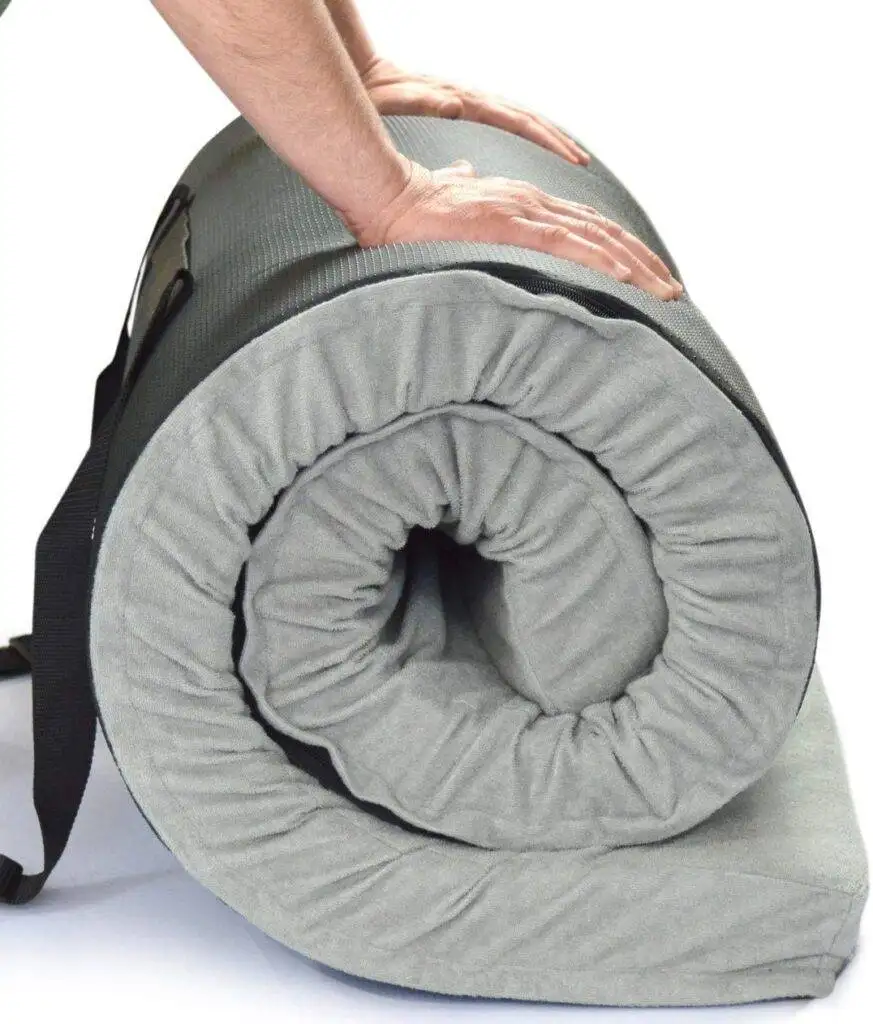 Is there something better than an air mattress?
Air mattresses are the go-to sleeping pad for most campers. However, there are several other options, such as memory foam pads, futons, hammocks, padded sleeping bags, camping cots, etc., for camping. Memory foam pads are light and easy to carry. Therefore, campers prefer them since they are quite comfortable and convenient.
How can I make my camp mattress more comfortable?
Bring a thick blanket with you to make your air mattress cosier. Carry a pillow or an inflatable pillow to make you more comfortable. Invest in a good-quality air mattress to have a good night's sleep while camping. Use a portable heater so that the temperature inside your tent stays constant and your air mattress won't get cold. Using all these tips, air mattresses can become as comfortable as your home bed.