Wikirelax.org is supported by its readers. When you purchase through links on our site, we may earn an affiliate commission.
Are you wondering how to get rid of a mattress? Mattresses are bulky waste items that are difficult to dispose of as you cannot toss them away. Some people choose to switch their mattresses as they are looking for new models, while others do so due to their comfort requirements. In any case, it is important to replace the mattress.
So, how to dispose of an old mattress? There are many ways to recycle, from donating to throwing mattresses away. It all depends on the state of your mattress, your location, and the facilities like the donation services and types of disposal. Let us see the different methods of disposing of the mattress and how to proceed.
Ways to get rid of a mattress
Give away your mattress
This is one of the best disposal methods because it allows you to visit loved ones you have not seen. There is a good possibility of your being accepted by your family members and friends as they trust you. You can text or email them with the mattress description and pictures and ask whether they want it. They may know someone who would like it if they are not interested.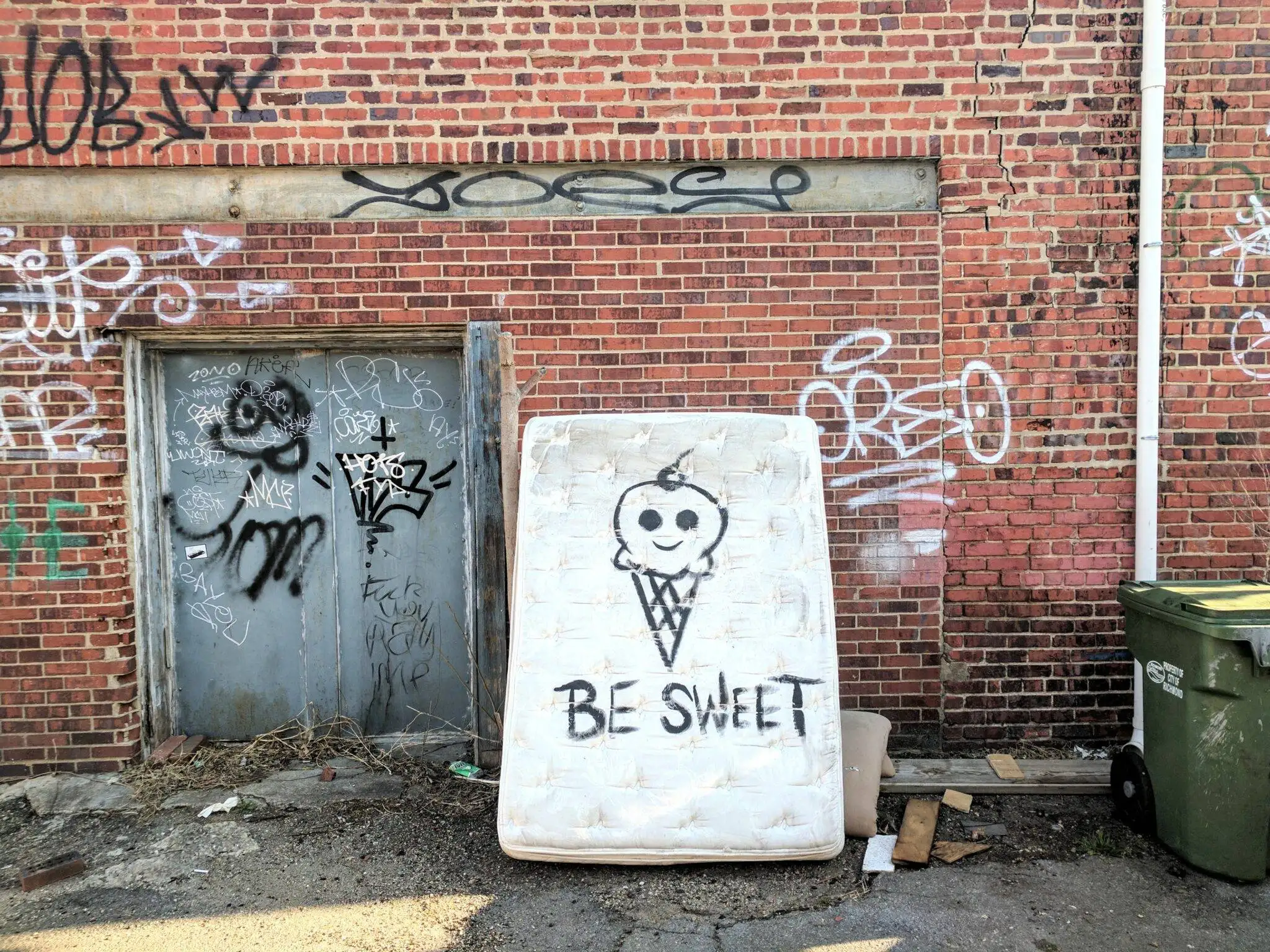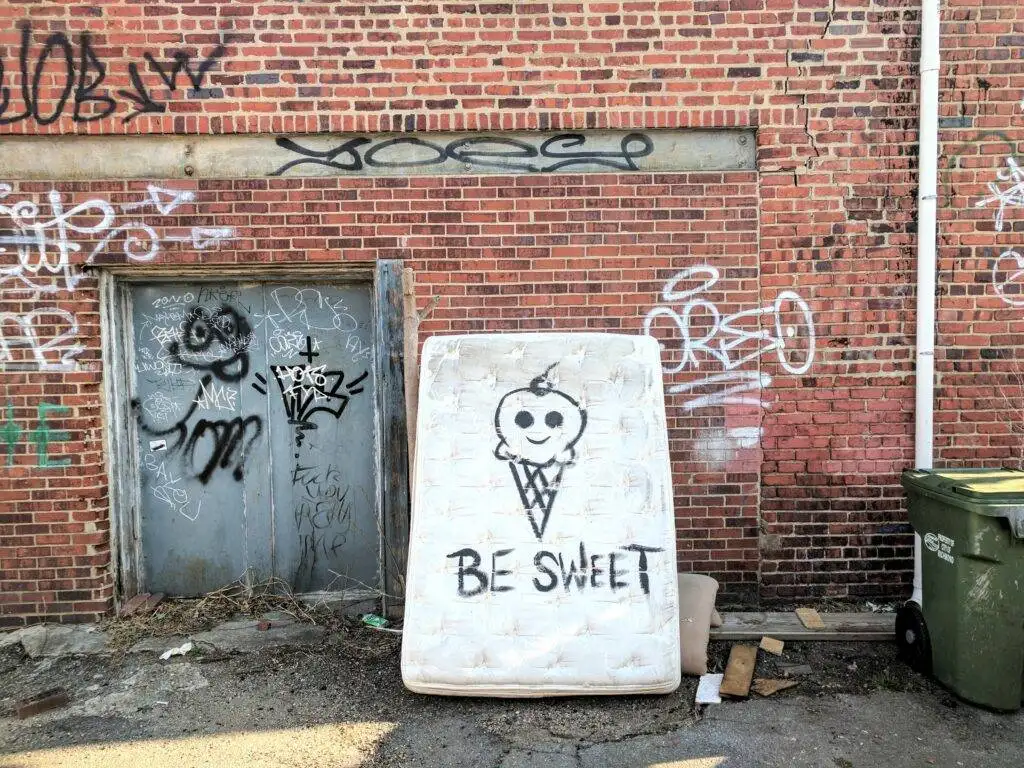 Sell your mattress
If your mattress is in good shape and condition, you can consider selling it online by putting detailed descriptions and photos on websites like Freecycle, Craigslist, or eBay. As long as it is free from any signs of wear and bed bugs, selling it to someone is a great option to get rid of a used mattress.
You might also try placing flyers in community centers, local schools, and coffee shops. But be sure to specify your mattress size, dimensions, and state. Apart from the websites, you can try placing ads on social media platforms like Freecycle, Facebook Marketplace, and NextDoor. Be clear about its size and dimensions while mentioning it in your ads.
Donate your mattress to charity
You can contact the charities near your area and check if they can put your mattress to use. The Salvation Army and Habitat for Humanity have various locations where you can keep your mattress for donation. Besides these, the animal sanctuary is the best place to check as they often need bedding and mattress materials for making soft and cozy animal beds. A dog daycare or some other kind of similar business may also like to accept your old mattress.
Recycle your mattress
If your mattress is not fit enough for anyone to sleep on, you can try recycling it instead of tossing it in the garbage. You may wonder if a mattress can be recycled. The answer is yes! Though most municipalities and cities do not offer a pick-up service, you can check with your city for recycling options.
They sponsor annual waste recycling events that can help refer you to a recycling facility. You can even go online and get information on safely disposing of your old mattress. Recycling involves more work, but it is a responsible way to dispose of the mattress effectively and live an environmentally friendly life.
Return your mattress to the manufacturer
The first thing to figure out before deciding on what to do with your mattress is to check for the warranty and conditions from the manufacturer. You can check whether it is possible to return your old one as your new mattress gets delivered. With around 50,000 mattresses disposed of almost every day, manufacturers have taken up recycling the old mattresses themselves. This is to reduce environmental waste.
Repurpose your mattress
If you like DIY, you can break the mattress and box springs yourself. How to dispose of the mattress and box spring? First, you must remove the springs and steel parts and sell them in scrap yards near your place. The cotton and the foam can be utilized as carpet pillows and padding.
The springs and coils can be made into plant ornaments and holders. The wooden parts of the mattress can be used to make a compost bin. The materials of the mattress can be used for many purposes, like gardening, decoration, and arts and crafts.
Reuse your mattress for children's playtime
You can try reusing your old mattress for your own backyard as a protective layer for a jungle gym. It can be a good substitute for the expensive trampoline that your kids like. But make sure to clean it properly by taking the help of professional services, as dust mites and body sweat can cause illnesses.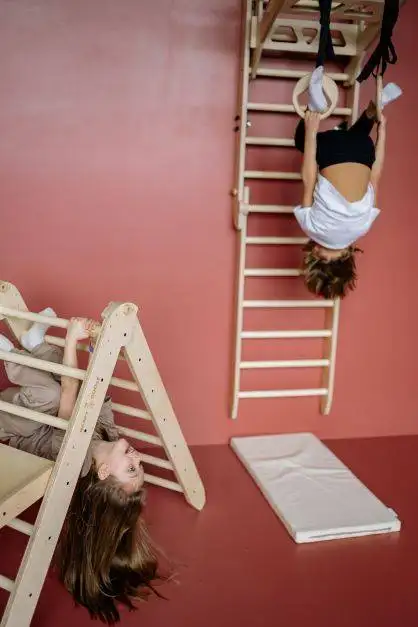 Throw your mattress away
If you cannot resell, recycle, repurpose, or donate your mattress, you have no choice but to throw it out. But that does not mean that you leave it near your dumpster. Many cities have some rules for throwing away mattresses. Some areas allow you to throw it in a dumpster by wrapping it in a plastic bag. So, it is best to consider the rules and regulations before trashing the mattress. If your area does not allow throwing your mattress, then you can check for other options like-
Waste disposal service-You will find many waste disposal services that can help you throw your mattress in the regular garbage. You can Google "How to dispose of a mattress near me" or "How to get rid of a mattress for free" to get some options in your area.
Hire junk removal services– Another option for mattress removal is hiring junk removal services. The company comes to your location to haul your junk and mattress in their truck. But you will not get a quote as they will check the space your junk items occupy in their truck.
It is important to consider making arrangements to dispose of your old mattress before purchasing a new one. You can consider the above-mentioned options that can help you get rid of your mattress and protect the environment.